Lucapa Finds 25-Ct Yellow Diamond At Mothae Mine In Lesotho
May 23, 18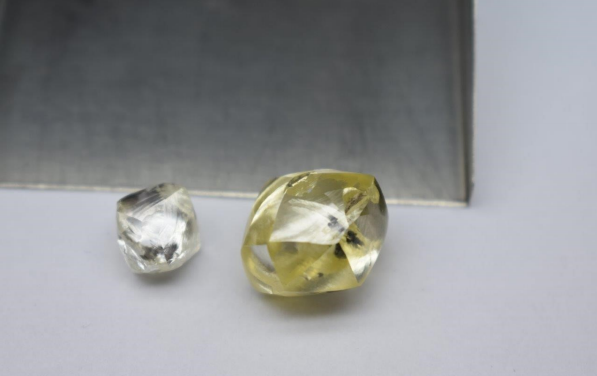 (IDEX Online) – Lucapa Diamond Company Limited has found a 25-carat yellow diamond at the Mothae kimberlite mine in Lesotho.
Significantly, the gem-quality Special was recovered from the Neck Zone of the Mothae kimberlite, which is not part of the current +1 million carat JORC resource, the miner said.
"The diamond was recovered within the first two days of trial processing through the bulk sampling plant after recent efficiency and security modifications. Following sign off of the modifications, Mothae will commence processing three 50,000 tonne bulk samples of kimberlite material from the Neck, North and South East Zones, with the aim of adding to the JORC resource and the mine life.
Other 5+ carat diamond recoveries from the first two days of trial processing of material from the Neck Zone include a six-carat diamond.
Meanwhile, construction of the new 150 tonne per hour treatment plant with XRT large diamond recovery technology continues on schedule for commercial production in H2 2018, the firm added.
The mine is 70% owned by Lucapa and the rest by the government of Lesotho.