Dates Announced for Summer India International Jewellery Show
May 30, 18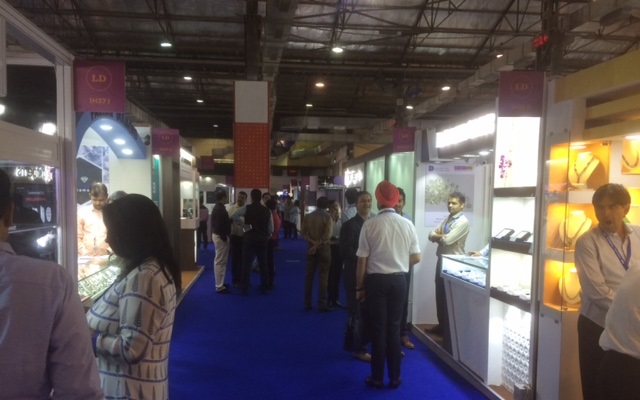 (IDEX News) – The 35th edition of the India International Jewellery Show (IIJS) will take from August 9-13 at Bombay Exhibition Centre, Goregaon, the Gem and Jewellery Export Promotion Council (GJEPC) announced.
The GJEPC expects around 40,000 domestic and international footfalls this year, adding that are expected to be 1,300 booths. There will be a special preview on August 8 for international buyers and select leading retailers, buyers, retail chains and industry leaders.
Pramod Agrawal, Chairman, GJEPC, said, "The IIJS in the last 3 and half decades has evolved as Asia's leading jewelry trade fair. IIJS 2018 will showcase the best jewelry collections crafted by over 1,300 of the country's leading manufacturers. The focus this year will be on providing support to exporters and smaller manufacturers. The flagship show also demonstrates that India's jewelry manufacturing has come of age and is widely acclaimed as a reliable and competitive source for retailers and consumers from across the world. Also the global trade partners and their buying cycles revolves around the exhibition, for replenishing their inventories and for getting insights/perspective on future styles, forecasts and trend-spotting."
India's gems and jewelry exports in FY 2017-18 were $40.97 billion, the GJEPC said.
This year, the main highlight of the show is computer aided 3D manufacturing and designing methods.
Shailesh Sangani, Convener, Exhibition National, said, "At IIJS, every year we try to give our traders and visitors a better experience. By introducing Hall 7 A with 10,800 sq m of space, we have facilitated 800 new booths for the ease of the public and buyers on a large scale. Also in order to facilitate business development, an online business matching program and knowledge seminars have been scheduled for international buyers and exhibitors. Like last year, GJEPC will be organizing a Prelude to IIJS, a B2B jewelry fashion showcase and a special CSR event wherein GJEPC and its members will donate to charity."