VICENZAORO Gearing Up For September Show
July 03, 18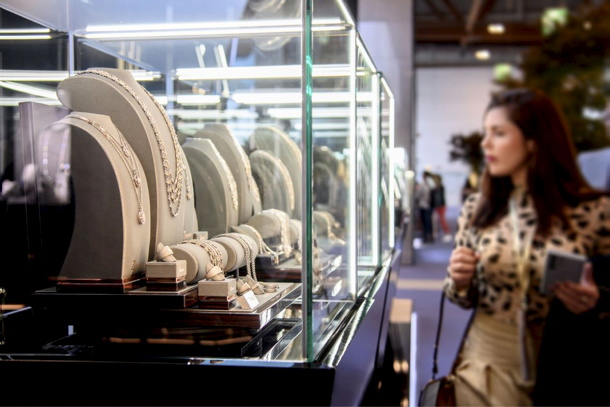 (IDEX Online) – Preparations are moving into high gear for the VICENZAORO September show in Vicenza from September 22 to 26, according to the organizers.
The fall edition of the trade show takes place at an important time of the year when businesses place orders and restock ahead of the end-of-year selling season.

The September show will feature for the first time "The Design Room," tailored specifically for independent jewelry designers from around the world. Located within the ICON community, "it provides a space that promotes experimentation and creativity, where some of the industry's most innovative talent can present original creations. It is an ideal place to learn about market trends and to find exclusive and inspired items of jewelry."

Another new feature is "The Watch Room", dedicated exclusively to watches. Set up in the LOOK district, dedicated to fashion jewelry, the space will feature 12 watch brands, presenting and previewing their latest collections.

The show will see the launch of the latest edition of TRENDVISION Jewelry + Forecasting's Trendbook, which forecasts design and consumer trends in jewelry, watches and gemstones 18 months into the future. This year sees the introduction of TrendBook 2020+, and it will be presented at the customary seminar in the VO Square area.

From the technological perspective, VICENZAORO September's most significant new entry is T.EVOLUTION, which is a section at the show dedicated entirely to small machinery and gold and jewelry processing technologies. It will spotlight companies specializing in the design, production and sale of cutting-edge and high-tech machinery and tools for the gold and jewelry sector. Many focus on 3D printing, a technology increasingly used in the industry.