ALROSA Finds First Large Rough Stone At Newly-Opened Verkhne-Munskoe Mine
November 07, 18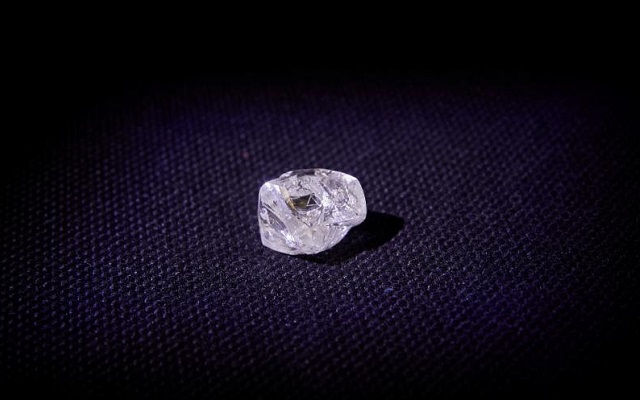 (IDEX Online) – ALROSA said it has recovered the first large gem-quality rough diamond from Verkhne-Munskoe deposit that was commissioned on October 31.
The transparent round-shaped octahedron crystal with insignificant yellow hue was recovered from Zapolyarnaya pipe - one of four kimberlite pipes at the deposit. The 51.49-carat rough diamond measures 23 by 22 by 15 mm. The approximate age of the extracted crystal is over 350 million years, the miner said.
"It is the first rough diamond over 50 carats from Verkhnyaya Muna," said Alexander Makhrachev, Director of the Udachny Mining and Processing Division. "We have just started mining here, so it is a very promising event evidencing the good potential of the deposit. Despite small inclusions and cracks, this stone is undoubtedly a gem-quality rough diamond that will bring to life one or several high-grade polished diamonds."
The Verkhne-Munskoe diamond deposit is located in Western Yakutia 170 km from Udachny.