Mountain Province Diamonds (MPVD) announces new directors
May 06, 19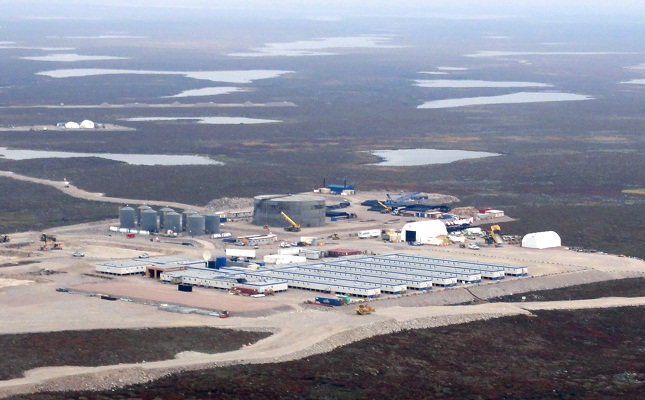 Mountain Province Diamonds (MPVD) announced upcoming changes to its board of directors. One new board member is William Lamb, the former Chief Executive Officer of Lucara Diamond Corp.
In addition to Lamb, two new directors, Tom Peregoodoff and Brett Desmond will be joining the board pursuant to election. MPVD Chair Jonathan Comerford commented: "We are very pleased to welcome Tom, William, and Brett to the Board and look forward to their contributions as we execute our strategy to deliver long-term value to our shareholders. These changes demonstrate the Board's commitment to the long-term success of the Company and the experience and expertise of the new board members in various aspects of our business will ensure that we continue to maximize the value of our quality assets. They join the Company at an exciting time as the company continues with its transition to a mature mid-tier mining company with a portfolio of high-quality assets in a great jurisdiction."
Peregoodoff is President and Chief Executive Officer of Kaizen Discovery Incorporated, a gold/copper exploration company with assets in Peru. In the past, he has worked for BHP Billiton and Vanadiumcorp Resource. Brett Desmond is the son of MPVD's major shareholder, Dermot Desmond. He is a seasoned investment professional with 20 years of experience in banking, corporate finance, and asset management
With this new directorship, Lamb may be signaling his readiness to take the reins at MPVD. He brings more than 25 years of experience in mining operations and project development to MPVD. He served as Chief Executive Officer of Lucara Diamond Corp from 2011 to 2018. During those year, he played an integral role in taking Lucara's flagship Karowe mine from feasibility through to a steady state, world class, operating diamond mine.
MPVD's potential for exponential growth is there. MPVD is a 49 percent participant with De Beers Canada in the Gahcho Kue diamond mine in Canada's Northwest Territories. Gahcho Kue is the world's largest new diamond mine, consisting of a cluster of various diamondiferous kimberlites, four of which are being developed and mined under the current mine plan. MPVD also controls 67,164 hectares of highly prospective mineral claims and leases immediately adjacent to the Gahcho Kue Mine.