Alrosa unveils its diamond tracing platform at JCK
June 06, 19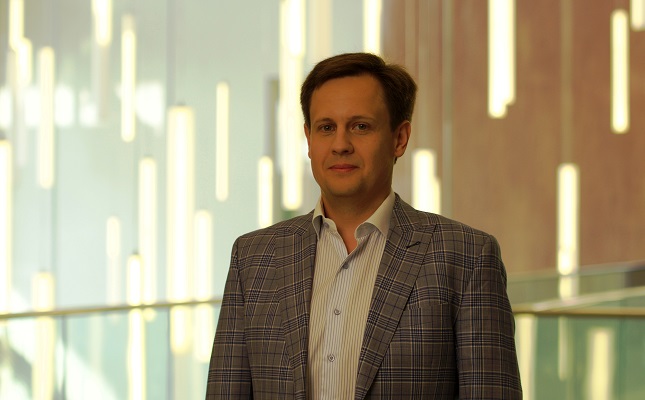 Alrosa, the world's largest diamond mining company in volume, used the JCK Las Vegas as its preferred stage to announce the diamond mining giant's new strategy to guarantee the authenticity and ethical sourcing of its rough diamonds. At a press breakfast, held on June 3 at JCK Las Vegas, Alrosa unveiled its new, digital platform, www.diamonds.alrosa.ru, where the source and complete history of selected diamonds can be "traced," in digital and video formats.
Evgeny Agureyev, director of Alrosa's United Selling Organization (USO), presented the new venture, explaining that tracing is the method of following a diamond's full history and that it is one of the key components in the modern diamond industry.
"A diamond's traceability is a statement of confidence in both authenticity and ethical sourcing. It sets out a diamond's provenance, its non-conflict status, and corporate social responsibility, which are today expected by many consumers, especially younger generations. ALROSA is a diamond mining company with its own lapidary production, that guarantees 100 percent Russian origin of all its polished diamonds," Agureyev continued.
Alrosa will offer polished diamonds to buyers and dealers in a variety of business formats, including long-term agreements. Under these arrangements, every diamond will be issued an electronic passport that contains not the commonly accepted information about the diamond's characteristics, but also additional information, e.g. about its age, where and when it was mined, where and when it was cut, as well as the diamond polisher's identity and expertise.
In addition, each diamond will be accompanied by a unique video passport that presents vital information such as a full visual history of its extraction and production. The video passport can be retrieved when data about a diamond is downloaded from the relevant databases.
The diamonds and their accompanying digital, personalized content will first be offered to diamond dealers. However, at a later stage, the platform may also be made accessible to retail jewelers.
At the press conference, there was some confusion about the possibility that consumers would be given access to the platform, but that option was clearly dismissed by Agureyev and his team. Alrosa is currently testing the system with 2,000 diamonds of varying categories, but those numbers will soon increase.