First Israel Diamond Week in Shanghai signals new era of cooperation
July 15, 19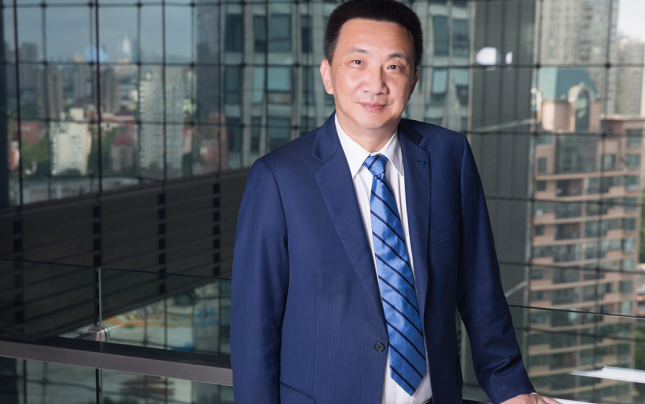 A new era of cooperation between the Israeli and Chinese diamond industries will be launched this week, when the first Israel Diamond Week opens in Shanghai on July 16, 2019. Jointly organized by the Israel Diamond Exchange (IDE) and the Shanghai Diamond Exchange (SDE), the event will take place at the SDE from July 16 - 18, 2019. This is the first time that Israeli diamantaires have been officially invited to exhibit their goods to SDE members.
The Israeli delegation, led by IDE President Yoram Dvash and IDE Managing Director Eran Zini, includes 16 diamond companies. From the Chinese side the event will be attended by SDE President Qiang Lin and other diamond leaders. World Federation of Diamond Bourses Ernie Blom is also expected to attend.
The event will include a day-long seminar, the China-Israel Diamond Forum, which will discuss the role of technology, e-commerce and branding of natural diamonds in promoting the industry. It will culminate with the signing of a memorandum of understanding between the Israeli and Chinese bourses that marks a deepening of ongoing cooperation between the parties. The visit will include visits to diamond jewelry manufacturing facilities in the area as well as social and networking events.
The highlight of the event will be a China-Israel Diamond Sales Meet, where Israeli exhibitors will present their goods to Chinese diamond buyers. A large number of Chinese buyers is expected at the event.
IDE President Yoram Dvash said, ""For the first time this year, we are holding an Israel Diamond Week in China. This event undoubtedly underscores the strength of the Israeli diamond brand and the amazing journey that Israel has undergone to reach the helm of the world diamond industry. The cooperative agreements that we will sign during this week will enable new contacts between Israeli and Chinese diamond companies and will strengthen mutually beneficial relations between the Israeli and Chinese diamond exchanges. They will open up new and very large markets for Israeli diamantaires."
Dvash added, "We are confident that this event will be a great success and we expect to come back every year. We also invite our Chinese colleagues to join us at the next International Diamond Week on February 10 -12, 2020."