Chow Tai Fook sees lower sales in second quarter
July 18, 19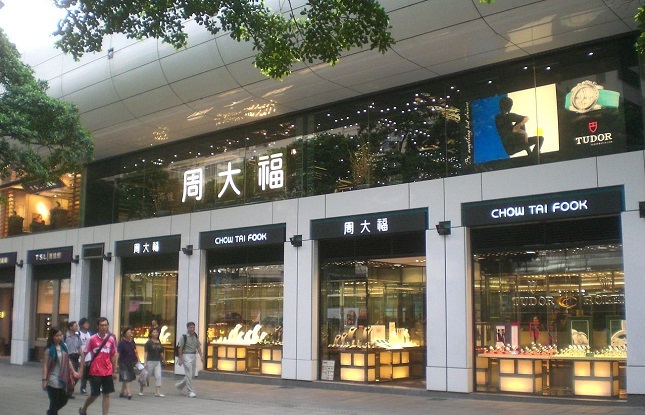 The Inside Retail Asia website reported that during the second quarter same-store sales of the world's largest jewelry retailer la Chow Tai Fook (CTF) in Hong Kong and Macau fell by 11 per cent. However, sales in Mainland China rose by 11 percent.
"The Hong Kong and Macau market was affected by a tough base of comparison and cautious consumer sentiment amid an uncertain macro environment," the company said in a stock-exchange filing.
Sales of gem-set jewellery decreased 16 percent in Hong Kong and Macau during the quarter "as consumers held back on spending." Consumers bought less expensive jewelry due to the rising gold prices.
CTF company opened 119 points of sale in Mainland China during the second quarter and closed three CTF Watch stores and one Hearts on Fire store. In Singapore, South Korea and the Philippines CTF opened three Chow Tai Fook jewellery stores and closed four Hearts on Fire stores in Taiwan.
Currently, CTF's store network counts 3248 doors, 114 more than in the first quarter of the year.