Swarovski Adds 16 New Colors to Lab-Grown Diamond Collection
January 22, 20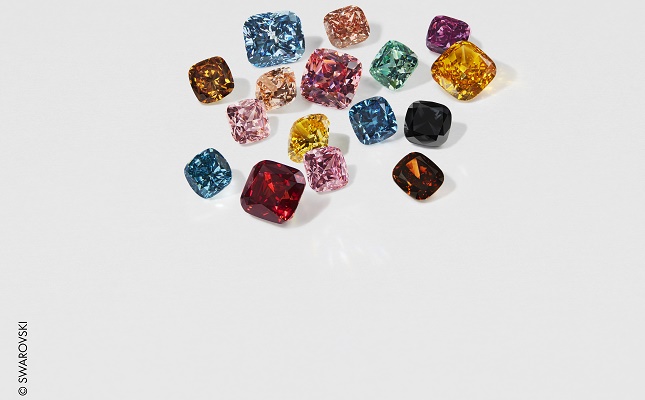 (IDEX Online) - Swarovski has added 16 new colors to its lab-grown diamond collection. The crystal behemoth launched its first Swarovski Created Diamonds in 2018 with the new colors premiering during this week's Haute Couture Fashion Week in Paris
"Swarovski is probably most known for our precision-cut crystals, but as a company we are increasingly focused on exploring new materials and related technologies to offer our clients endless possibilities," said Markus Langes-Swarovski, member of the executive board.
The Austrian company has grouped the new colors into four "pillars" referencing the worlds of fashion, art, music and architecture. The diamonds in the new collection range in size from 0.25-1.5 carats. For the Paris show, the company has created diamonds sized up to 2.5 carats.
Each color has been named to reflect the creative field that inspired their hue. The "hero colors" are Androgyny Flamingo (fashion), Cubist Sky (art), Heavy Metal Cherry (music) and Gothic Cognac (architecture). Other colors include Punk Lipstick, Surrealist Butter, Draped Fire and Electro Arctic.
"I'd like to think that these stones have endless potential and are able to bring any idea to life," added Langes-Swarovski. "The colors, cuts and sizes are created to inspire jewelry that has never been made or even dreamed of. It's a toolbox of unlimited creativity."