Oppenheimer and Graff are Britain's Biggest Diamond Billionaires
May 19, 20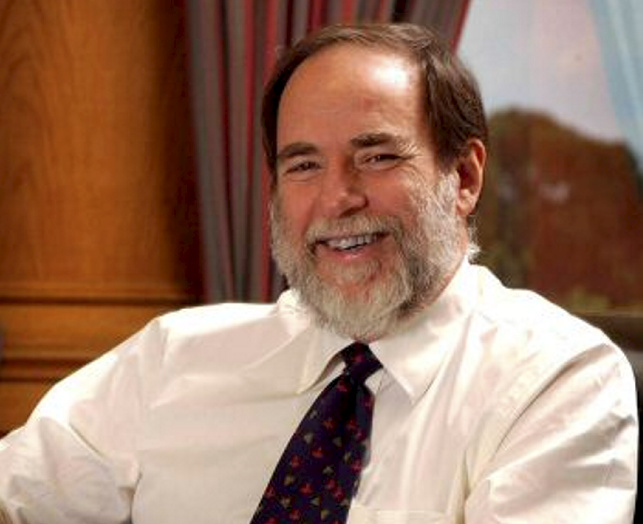 (IDEX Online) - Former De Beers boss Nicky Oppenheimer and his family saw their $6.85bn fortune dip slightly, as they slipped down the annual Rich List, published by the Sunday Times newspaper in London.
They remain the wealthiest representatives of the diamond and jewelry sector in the ranking of the 1,000 richest individuals and families who either live in Britain or have significant links to the country.
British father ad son jewelry billionaires Laurence and Francois Graff also saw their fortune slightly dented in 2019,
at $4.63bn, down $273m from last year.
Nicky Oppenheimer's grandfather Sir Ernest Oppenheimer, founded mining giant Anglo American, which later took over De Beers, and of which Nicky was chairman.
The Oppenheimers, South Africa's richest family, fell from 25th to 27th place, losing $75m - slightly more than the donation they gave to fight COVID-19
Laurence Graff, 81, scrubbed lavatories as a jeweler's apprentice in London's Hatton Garden before building the Graff Diamonds International empire now run by his son Francois.
Laurence sold gems to Elizabeth Taylor, the Sultan of Brunei and Donald Trump. He owns a vineyard and winery and boutique hotel in South Africa has a $526m contemporary art collection.
He and Francois fell from 36th to 37th place, still well ahead of The Queen, at number 372 with an estimated $428m.
The other diamond and jewelry entries among the 1,000 on the Rich List:
Number 257 (257 last year): John Coulter and Ann Jones (jewelry and property): $667m up $10m. Brother and sister owners of Manchester-based Warren James.
Number 361= (374 last year) Alisa Moussaieff and family (jewelry): $444m, up $16m. Queen of diamonds, aged 90, who built up Moussaieff Jewellers with late husband Shlomo. Sold a bubblegum-pink 3.43-carat diamond ring for $7.1m last year.
Number 763= (last year 851) Nicolas and Jonathan Norton and family (jewelry and antiques): $196m, down $24m. Brothers running the 151-year business specialize in continental silver, antique and estate jewelry and gold snuffboxes.
Number 906= (last year 843=) William Asprey and family (guns and jewelry): $162m, down $11m.
Sold its jewelry store in 1995 to expand into goldsmiths, jewelers, gunsmiths and clothing makers
Number 944= (978= last year) Nicholas and Michael Wainwright and family (jewelry): $155m, down $8.5m. Brothers are sixth-generation owners of Boodle & Dunthorne, founded in 1798, only UK jeweler to sell highly-prized 62-facet Ashoka diamonds.
Number 976 (new entry) Peter Boyle and Ciara Denvir (jewelry): $149m. Husband and wife run Argento, based in Northern Ireland, selling Swarovski, Vivienne Westwood and other big names.