Coronavirus: Alrosa Delays Next Two Sales
July 09, 20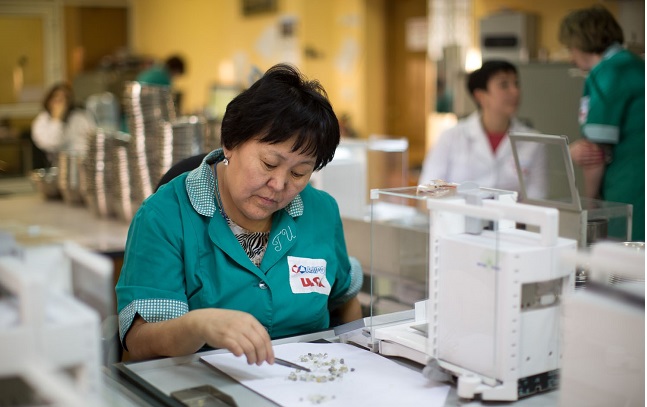 (IDEX Online) - Alrosa is postponing its next two trading sessions in response to a continuing slump in demand.
The Russian state-owned miner sold just $40m of diamonds in May.
It has reportedly lost at least five of its long-term buyers, as it maintains its price over volume strategy and forces customers to buy goods deferred from earlier sales.
Alrosa is putting back its sale scheduled for July 12-17 to July 27-31. Its August 10-14 trading session is also being delayed, to a date yet to be announced.
The miner says it aims to make diamond supply steadier.
"At the last three trading sessions, we provided our customers with unprecedented flexibility, including an opportunity to defer contracted volumes to later periods of the year," said deputy CEO Evgeny Agureev.
"Today, when the largest end-consumer markets show signs of recovery, we answer our clients' requests and amend our initial trading schedule that was formed last year.
"We believe that balancing supply with demand is the most important tool to normalize cutters' stocks level."
Pic shows Alrosa rough diamonds being sorted