Dispute over $40m Princie Diamond will go to Trial
July 13, 20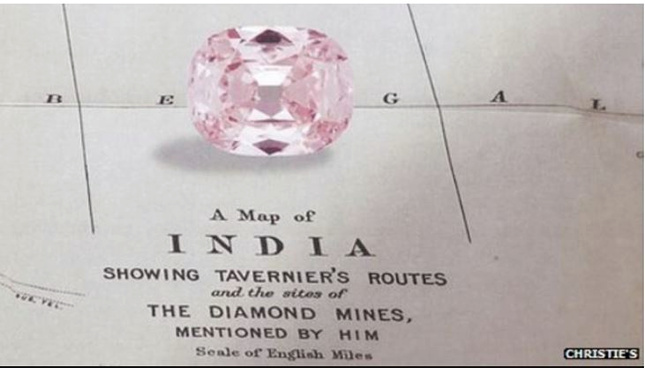 (IDEX Online) - A long-running dispute over the ownership of the Princie, a $40m pink diamond sold by Christie's, is to go to trial in the USA.
The exquisite 34.65-carat stone was sold to the Qatari royal family in April 2013 - the highest price for any jewel sold by the auction house.
But the family of the powerful Italian senator and newspaper magnate Renato Angiolillo, who died in 1973, claim it was stolen from them.
The trial will take place at the New York State Supreme Court, at a date to be fixed, following a ruling in favor of the plaintiffs, Angiolillo's family, at an appeal hearing.
The Princie, a cushion-cut fancy intense pink diamond (natural color, VS2 clarity, Type IIa) was discovered 300 years ago at the famous Golconda mines, India, and is the third largest of its kind in the world.
The dispute centers on whether, under Italian law, Mr Angiolillo's fortune should have gone to his children, or to his second wife, Maria Girani Angiolillo.
Christies's and its co-defendants say the stone, set in a ring, was a gift to his wife and therefore her property.
Mr Angiolillo's children argue that her son - their stepbrother Marco Milella - absconded with the diamond and sold it to a dealer in Switzerland for $20m after her death in 2009.
File pic of Princie, courtesy Christie's