Dubai Halves Fees to Attract Diamond Businesses
August 04, 20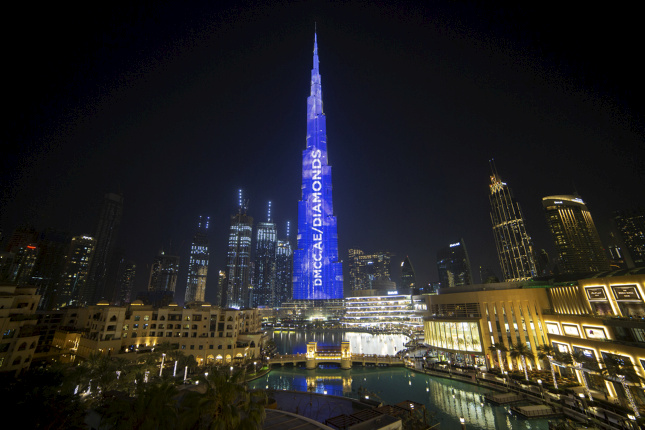 (IDEX Online) - Dubai is halving business set-up fees to attract new diamond companies and offering 12-months' free membership its diamond exchange.

It launched the campaign by lighting up its message on the world's tallest building, the 830-meter high Burj Khalifa (pictured).
The emirate has built up a $25bn-a-year diamond trade in the last 30 years, capitalizing on low taxation and convenient location between Africa and India.
But like most diamond centers, it was forced to close by the COVID-19 pandemic and is still recovering.
"Right across the supply chain, the diamond industry is passing through a period of turbulence. For many, the change that will follow is seen as an unpredictable threat. But for Dubai, it is an opportunity," said Ahmed Bin Sulayem, executive chairman and chief executive of the Dubai Multi Commodities Centre free zone.
DMCC has also revealed its plan to help Dubai become a leading international trade hub for Laboratory Grown Diamonds (LGD) and coloured stones.