Mine's Largest Ever Pink Rough Delivers 15.2-ct Heart-Shaped Diamond
December 03, 20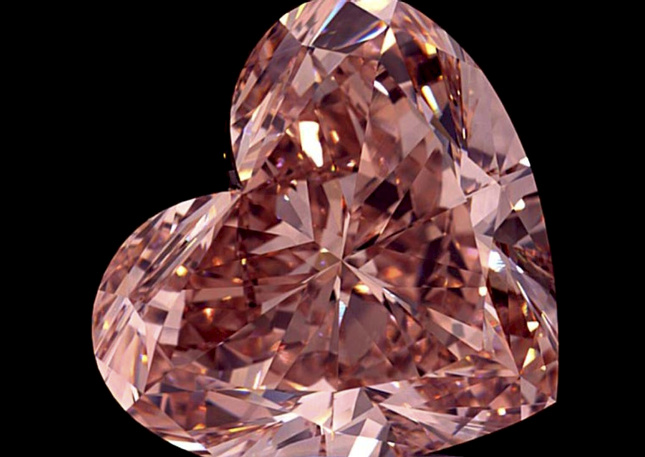 (IDEX Online) - The largest gem-quality colored rough diamond ever recovered at Lulo, Angola, has been cut and polished into a 15.2-carat heart shape and two smaller stones.
Trading reforms brought in by the country's government last year will allow mine operator Sociedade Mineira Do Lulo (SML) to seek higher prices than it would previously achieve at mine gate.
Australian miner Lucapa - which owns 40 per cent of SML - announced the recovery of a 46-carat pink diamond in May 2018, beating its previous 43-carat record.
The main delivery, a 15.2 carat heart-shaped diamond (pictured) has now been graded by the GIA as fancy intense orangy pink, VVS1, with excellent polish and symmetry. There were also two pear-shaped diamonds weighing 3.3 carats and 2.3 carats.
Stephen Wetherall, Lucapa's chief executive and managing director, said: "The recent enactment of the Angolan diamond marketing regulations is having the desired effect.
"New permitted diamond marketing channels, such as this partnership initiative implemented at SML (Sociedade Mineira Do Lulo), are starting to show the real and significant additional benefit that can be derived from the diamonds produced at Lulo."