Record Prices at Argyle's Penultimate Tender
December 21, 20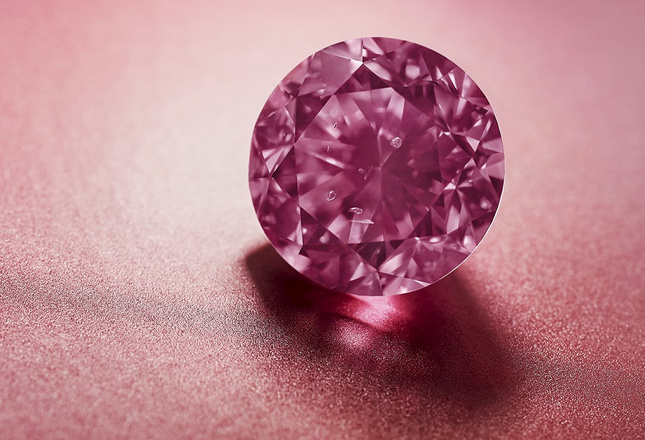 (IDEX Online) - The iconic Argyle mine, which closed last month, has sold the most valuable fancy vivid diamond in its 37 years of tenders.
Owners Rio Tinto aren't disclosing the price paid for the 2.24 carat Argyle Eternity (pictured), which was bought by Harsh Maheshwari, director of Kunming Diamonds, in Hong Kong.
Mr Maheshwari, who bought a number of the other 61 rare pink, red, blue and violet diamonds at the 2020 Argyle Pink Diamonds Tender, said: "We are humbled to be the custodians of these iconic rare jewels and are delighted to be part of their enduring legacy."
The tender set another record with the sale of the 0.70-carat Argyle Infinite, the most valuable fancy dark violet-gray diamond ever recovered at the mine.
There was also fierce bidding for The Petite Suites, 12 lots of Argyle pink, red, blue and violet diamonds, weighing 13.90 carats in total and collected over five years.
The Argyle mine, in Western Australia's remote Kimberley region, supplied almost all the world's rare pink, red and violet diamonds until it was deemed no longer financially viable to operate.
The last ever Argyle Pink Diamonds Tender will take place next year.
Patrick Coppens, general manager of sales and marketing for Rio Tinto's diamonds business said "We are delighted with the results of the 2020 Argyle Pink Diamonds Tender, a testament to the unique Argyle ore body and its place in the history of the world's most famous diamonds."