Coronavirus: One in Four Pandora Stores Closed, but Sales Still Growing
March 10, 21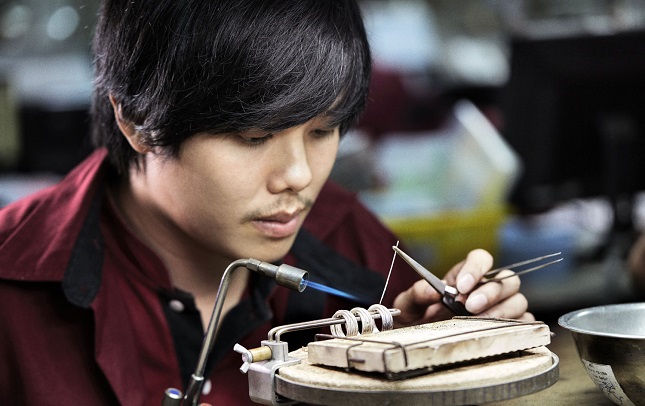 (IDEX Online) - Pandora today reported a growth in sales during February, despite a quarter of its 2,700 stores remaining closed because of the pandemic.
The Danish jeweler, best known for its charm bracelets, said year-on-year organic growth for the month was up 12 per cent and total sell-out growth was up seven per cent.
That translates into a quarter to date organic growth of four per cent and total sell-out growth of one per cent.
More stores had re-opened during February, it said in a trading update. Thirty per cent were closed globally at the start of the month, compared with 25 per cent by the end.
Pic shows a worker at a Pandora factory

The company, based in Copenhagen, said trading continues to indicate that sell-out was stabilizing or growing, and sell-out growth in the US remains very strong.
It said that compared to February 2019, organic growth was up 10% and total sell-out growth was down -2% (quarter to date up 5% and down -6% respectively).