Mine Charged with Safety Breaches over Rock Fall Injury
December 06, 21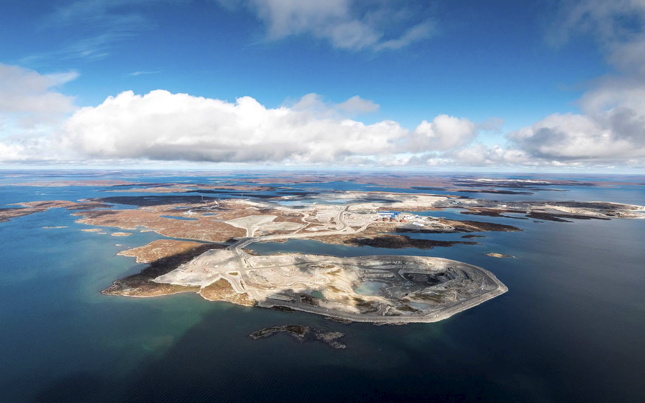 (IDEX Online) - The Diavik diamond mine, in Canada, has been charged with health and safety breaches after a worker was injured in a rock fall.
Diavik Diamond Mines Inc., the mine manager, the blasting supervisor, and the supervisor/shift boss are all named in charges filed by the Workers' Safety and Compensation Commission.
The mine worker was injured when a slab of rock fell on the excavator machine he was operating as he attempted to move rock after a blast in November 2020.
Operators of the Diavik (pictured), on the edge of Lac de Gras, Northwest Territories, face nine charges.
Among them are charges that it failed to take every reasonable measure and precaution to protect the health and safety of employees and ensure that all supervisors are properly trained in safe work and safe blasting procedures.
The first court appearance is scheduled for January 2022.
Rio Tinto, which held 60 per cent of the mine, last month announced it had acquired the remaining 40 per cent from Dominion Diamond Mines, which went into administration last April.
A spokesperson for Diavik told local media no comment would be made "as there is an ongoing legal process."