Giant 7,525-ct Emerald Sells for Undisclosed Sum
January 04, 22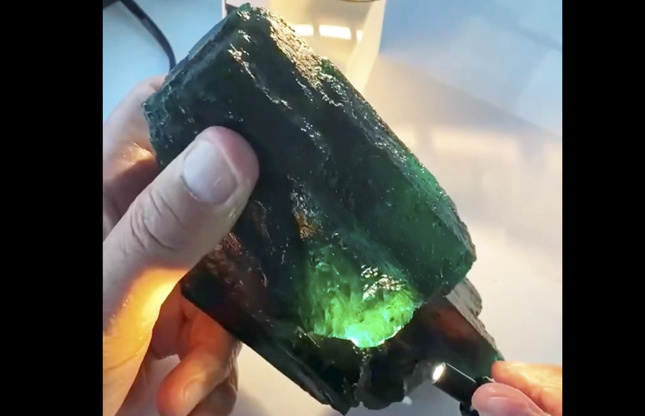 (IDEX Online) - One of the world's largest emeralds - weighing 7,525 carats - has been bought by Eshed - Gemstar.
The Israel-based diamond and emerald specialists paid an undisclosed sum for the gem, recovered at the Kagem mine, in Zambia, which is operated by London-based Gemfields.
The 1,505g emerald was named Chipembele, which means "rhino" in the local indigenous dialect of Bemba, and is the largest ever found at the mine.
No official record exists for the world's largest emerald, but finds over 1,000 carats are considered "extremely unusual".
Eshed - Gemstar, a long-standing Gemfields customer, also bought a 935-ct emerald crystal at one of a series of five auctions held in November and December. They brought in a total of $37.8m, averaging $150.65 per carat.
"The auction set new records for both the highest revenue and the highest average price per carat achieved at any Kagem auction," said Gemfields product and sales managing director Adrian Banks.
Gemfields' full-year auction revenues for Kagem emeralds was $92.3m.