Lightbox Opens New York Concept Store
May 31, 23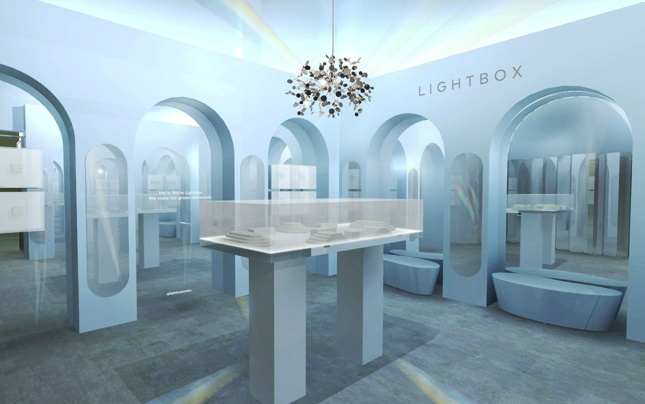 (IDEX Online) - De Beers has taken another step towards its own bricks and mortar sales of its lab grown diamonds with the opening of a short-term Lightbox "concept store" in New York.
The online retailer announced last October that it was planning to open permanent, physical stores from 2024, in addition to its e-commerce offering.
Lightbox's store occupies a 250sq ft space and is one of 20 retailers at House of Showfields, in Williamsburg, Brooklyn. It will remain there until November.
It's selling a selection of stud earrings from 0.25-carat minis to four-carat total weight solitaire pairs, priced from $250 to $3,700.
Lightbox is currently sold at 165 outlets across the US and Canada.
"This latest retail development is part of Lightbox's overall strategy to collaborate with best-in-class partners on and offline as it continues to grow its retail presence," it said in a press release.
Antoine Borde, CEO of Lightbox, said: "Engaging with consumers one-on-one is a great way for a digitally native brand like ours to build and deepen connections.
"With its future-forward approach and unique retail platform, Showfields gives us the ability to meet and engage with customers and share the Lightbox story in a more meaningful way."
Pic courtesy Lightbox