India Posts Sharp Rise in Polished Exports in March
April 30, 18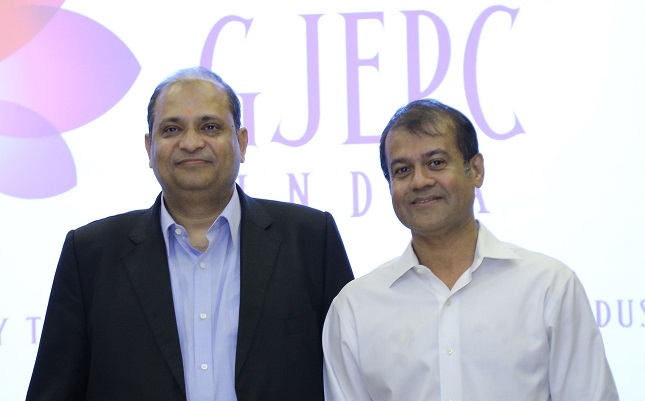 (IDEX Online) – India posted a rise in polished diamond exports of 8.5% in March to $2.03 billion, the Gem and Jewellery Export Promotion Council (GJEPC) reported.
In the country's fiscal year so far (April-March), polished exports increased by 4.2% to $23.7 billion.
Imports of rough diamonds rose 5.3% to $1.68 billion in March, while rough imports for April to March jumped 10.6% to $18.9 billion.
Commenting on the gem and jewellery exports performance, Pramod Agrawal, Chairman, GJEPC, said, "The gem and jewelry contributes nearly 7% to India's GDP and contributes over 15% to merchandise exports. The industry has a value of more than $41 billion and employs more than 5 million workers, with a further 3 million by the year 2022. India exports 93% of the world's polished diamonds worth $23 billion and almost 14 out of 15 diamonds set in jewelry worldwide are processed in India."
"The GJEPC will set up a Jewellery Park in Mumbai very soon estimated to generate direct employment for around 100,000 workers for the State of Maharashtra," he added.
Colin Shah, Vice Chairman, GJEPC, commented on the future initiatives which GJEPC intends to take in the fiscal year 2018-19. He said that the US is showing an upward trend. The US imports 16% of its jewelry from India. "At the Council we are making concerted efforts to grow the demand for "India Made" Jewelry Products in the established markets such as the US, HK and China." It also intends to explore and penetrate new markets such as Iran, Jordan, Turkey, Latin America, Russia and SE Asia.
"The GJEPC is committed to the four pillar principles of fair trade. One, it leads in workplace modernization. Two, it has created model programs for the health and welfare of its workers. Three, it plays a dominant role in global diamond and jewelry advertising. Four, it is building state-of-the-art gemological laboratories that ensure diamonds are not only natural and well-crafted but ethically sourced. GJEPC has earned a proven right to proclaim adherence to fair-trade principles and practices"