GJEPC To Hold 2nd Edition Of India Diamond Week In Mumbai
October 09, 18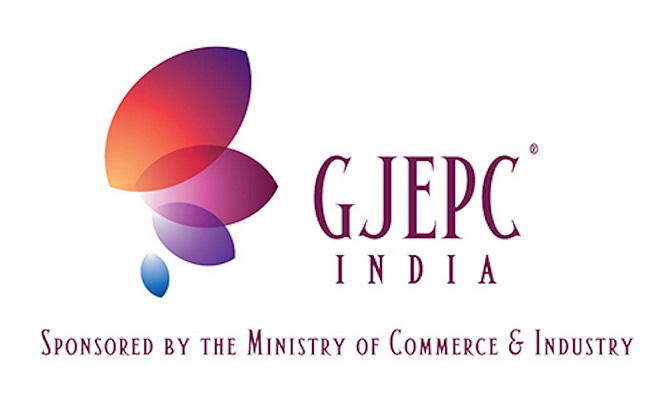 (IDEX Online) – After the success of its first edition and increasing demand from buyers and sellers, GJEPC is all set to hold the 2nd edition of the India Diamond Week in Mumbai from October 22-25 2018.
The India Diamond Week will be held on the sidelines of the World Diamond Council's AGM and the World Diamond Congress of the World Federation of Diamond Bourses and the International Diamond Manufacturers Association (IDMA).
GJEPC Chairman Pramod Agrawal said, "This Diamond Week is distinct, as it will witness key stakeholders of the global diamond trade, with the GJEPC hosting the World Diamond Council's AGM in Mumbai around the same time. This format of Buyer Seller Meet provides an immense opportunity to discuss business face to face, and strengthen trade ties with buyers. We are overwhelmed with the response with over 100 buyers confirmed to visit Mumbai for the Diamond Week from all major key diamond markets of the world including the USA, China, Hong Kong, Israel, Russia, Europe, South Africa, Turkey, Middle East, Iran, Latin America, Australia, New Zealand, Indonesia and South Korea.
"Today, India plays a pioneering role in the development of value-added diamond cutting, with the sector cutting and polishing 14 out of 15 diamonds set in jewelry worldwide with every size, from the smallest to the largest. After creating a niche for itself in the diamond world with small diamonds, India has also developed a skillset for cutting and polishing larger stones and fancy cuts," he added.
Gem and jewelry exports totaled $41 billion in 2017-18. The growth in the sector was primarily driven by the cut and polished diamonds segment, which witnessed an increase of 4.2%. Exports of these diamonds grew to $23.7 billion during FY 2017-18.
Colin Shah, Vice Chairman of the GJEPC, said, "The Indian diamond industry is labor intensive and employs 2 million in the diamond sector alone. Value addition is the key focus for the industry. The India Diamond Week is aimed at creating an annual trading platform, increasing communication between diamantaires and promoting business globally. We believe that the event further establishes and strengthens new sourcing relationships."
The first two days of the event will have pre-set one-to-one meetings of approximately 30 minutes between the buyer and seller, and the third day will be an open exhibition.
Around 40 manufacturers/exhibitors will participate in the event, including Amrut Gems, Anand International, Asian Star, Dirgh Diamond Pvt. Ltd., Dharmanandan Diamond Pvt. Ltd., D Navinchandra Exports, Dimexon Diamonds Ltd., Hari Krishana Exports Pvt. Ltd., J. B. and Brothers Pvt. Ltd., Janam Corporation Pvt. Ltd., J K Star, K P Sanghvi & Sons LLP, Karp Impex Ltd., Kiran Gems Pvt. Ltd., K. Girdharlal, Kumbh Gems Mahendra Brothers Exports Pvt. Ltd., Mahima Gems, Mithal Mfg. Co., Narola Gems, Nikita Diamonds, Parishi Diamond, Param Exports, Popatlal Nathalal Shah, Rosy Blue, Shree Ramkrishna Exports, S. Vinodkumar Diamonds Pvt. Ltd., Sanghvi & Sons, Sheel Gems, Sheetal Manufacturing Co. Pvt. Ltd., Shivam Jewels, Star Rays, Samarth Diamond, Tanvirkumar & Company, Unique Gems, Vaibhav Gems, Veer Gems, Vishindas Holaram, VD Global, and Yamuna Enterprise.