Lucara Recover 123-Carat Stone from Karowe
September 18, 19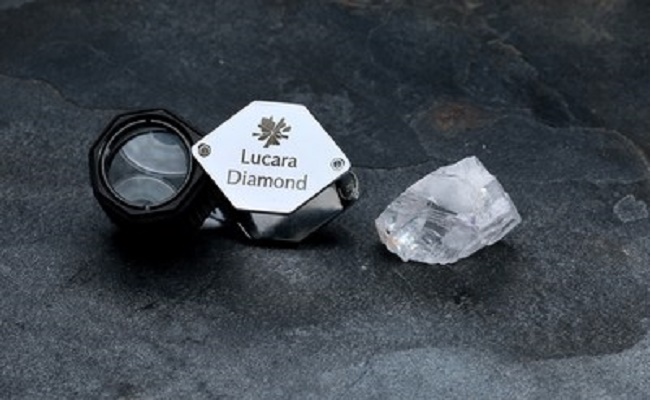 (IDEX Online) - Lucara Diamond Corp. has recovered a 123-carat, gem-quality top white Type II diamond from the Karowe Diamond Mine in Botswana. So far this year, Karowe has yielded 22 diamonds larger than 100 carats, with six stone exceeding 200 carats.
The mine also yielded the 1,758-carat Sewelô diamond, the largest diamond ever recovered in Botswana.
Lucara also announced it had recovered a 375-carat gem-quality diamond during the processing of historic tailings from the mine. Reprocessing has so far yielded 29 diamonds over 100 carats, including eight stones over 200 carats.
Since the start of the year, Lucara has sold 19 diamonds with an individual price in excess of $1 million at its quarterly tender sales. This includes seven diamonds that sold for more than $2 million and one diamond that carried a final price tag of over $8 million.
"Lucara is pleased with the continued strong performance of the mine and the consistent recovery of large, high quality diamonds that contribute more than 70% of Lucara's total revenues," said CEO Eira Thomas.
She also noted that the company's blockchain platform, Clara, has over 20 customers, up from four at the beginning of the year.