Grib sets Company Record at $65m Rough Tender
August 05, 21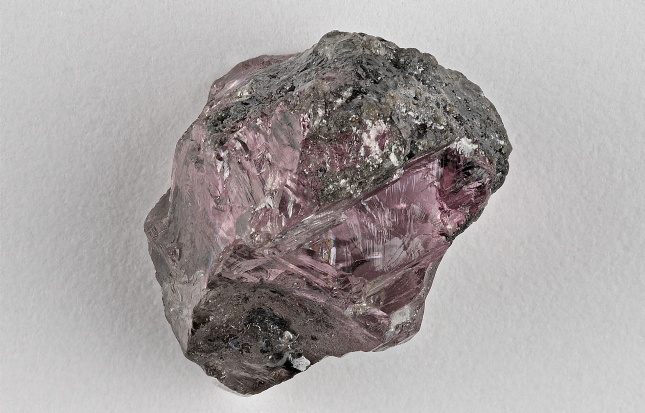 (IDEX Online) - Grib Diamonds sold $65m of rough at its tender in Antwerp, amid competitive bidding.
Highlight of the sale was a 7.0-ct stone (pictured) described as "purplish-pink or pinkish-purple", which sold for a company record of $100,000 per carat.
"Demand was strong, bidding competitive, prices remained overall flat, with some weakness starting to creep in to the bigger sized rough +5cts to 10cts range," said head of sales Antony Dear.
Grib, a subsidiary of AGD Diamonds, has been marketing diamonds from the Grib diamond pipe, 130km from Arkhangelsk, in north-west Russia, at spot market internet auctions since 2014.
It sold a total of 650,000 carats at the tender last Thursday.