Rio Tinto Increases Output at Diavik
January 20, 22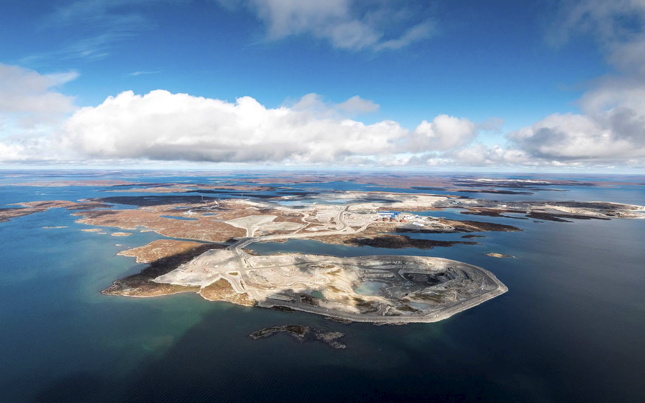 (IDEX Online) - Rio Tinto announced a three per cent increase to 3.84m carats in its full-year diamond output at its Diavik mine, in Northwest Territories, Canada.
The Anglo-Australian multinational miner acquired a remaining 40 per cent share of the mine last November from Dominion Diamond Mines, which has gone into administration.
Its full production share was reflected in the Q4 output, up 27 per cent from 910,000 carats to 1.155m carats.
It is forecasting an output of 5.0m carats to 6.0m carats for 2022.
Rio Tinto's iconic Argyle mine, in Australia, closed in November 2020, but a collection of 70 pink and red diamonds that was sold subsequently raised a record - but undisclosed - sum.
Pic shows Diavik mine.