No Room For Snobbery
July 23, 20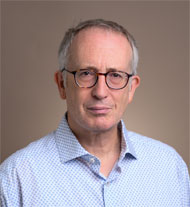 I'm not asking whether you want them bigger, brighter and beautifuller. I'm asking a different question. I'm asking how you feel when you hear about precious stones being exploited far beyond the traditional world of jewelry?
Two stories caught my interest in recent days. The was first was about a US rapper called
Gucci Mane
having porcelain veneers fitted to his teeth, encrusted with $250,000 of diamonds.
The second was about an Australian goldsmith called
Colin Burn
,
who created a chess set worth $4m out of diamonds, pearls and sapphires.
You're either nodding your head in approval, or shaking it despair at this point. So how do you feel about these, er, imaginative uses of diamonds:
A pair of Buscemi designer sneakers, with 11.5 carats of diamonds set in 18k gold, with a $132,000 price tag.
A spray tan that contains real diamond dust, as worn by Kim Kardashian at her wedding and costing around $300 a go.
The world's most expensive phone, the Falcon Supernova iPhone 6, set with one enormous pink diamond, rumoured to have sold for $48.5m.
COVID-19 face masks studded with $6,000 of diamonds.
A laptop studded with hundreds of black and white Swarovski diamonds. Yours for $3.5m.
A bikini made of strategically-placed (and slightly uncomfortable) 150-carat Steinmetz diamonds, worth $30m.
Those who work in the diamond industry may find some of the above less than tasteful. Whacking the biggest possible bit of bling on the back of a smartphone certainly adds financial value.
A laptop or sneakers with "bolt-on" diamonds may likewise seem "cheap" - despite their price tags - to professionals who appreciate the beauty of a fine gem.
But I'm suggesting that in spite of that it's all good for business and here's why. Our industry is based on the near-universal perception of diamonds as rare and valuable.
We can thank the marketing genius of De Beers for that. They managed to convince almost every female on the planet that a diamond on her finger is an absolute prerequisite to a wedding taking place.
We know there's a bit of a myth about the rarity and value claim, but it's a myth that nobody on the inside wants to dispel.
India is currently swimming in unsold diamonds and mines across the world are on a slowdown because demand is so soft. Not so rare.
Add to that the growth in lab-growns, the De Beers factory in the USA that will produce 500,000 carats of rough a year and an increasing awareness among consumers about non-mined diamonds, and everything conspires to undermine the value proposition of Brand Diamond.
So when a music rapper buys a mouthful of diamonds, or a model poses with nothing more than a few monster gems to cover her modesty, they are reinforcing the notion that regardless of rarity, they're certainly extremely are valuable.
Other stones are rare and valuable but lag far behind diamonds as the go-to precious stone, as the instantly recognizable symbol that you've got it and you're flaunting it.
Rubies and emeralds are seriously rare and can be seriously expensive, but have never become the near-commodity that diamonds now are.
Diamonds thrive on the position they achieved back in the days of Cecil Rhodes, and which they've sustained until now.
Wince if you want to when you see a them plastered onto a gadget or fashion accessory, but remember they're fighting the PR battle for you. So there's no room for snobbery.