Keeping Quiet about a Deadly Diamond Disaster
September 08, 21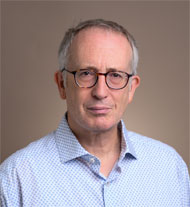 I am a troubled journalist. Still. Last week it was the scapegoating of Beyonce by fellow journalists for wearing the Tiffany Yellow Diamond that troubled me. This week it's the way the world's media has reported - or failed to report - the diamond mining disaster that has cost 12 lives in the Democratic Republic of Congo (DRC).
The toxic spill of diamond tailings in upstream Angola literally turned tributaries to the Congo Rive

r bright red. Thousands of fish floated to the surface. Hippopotamuses died. Thousands of people living near the river were poisoned. And the water, polluted with heavy metals, is now flowing towards the Congolese capital Kinshasa, home to 12 million people. It has been described as an unprecedented environmental catastrophe. And yet it has attracted little news coverage. And the focus of that coverage has been more on the question of compensation than the human tragedy.
DRC is hardly home to a rolling 24-hour news hub, nor is it a magnet for foreign correspondents, so the victims of this tragedy have no faces. We don't get to see weeping relatives clutching tattered pictures of their loved ones, as we would if this had happened in the western world. Instead we get rhetoric about how the polluter must pay, as though this is nothing more than a mishap that can be financially rectified. What we don't see is any real examination of how on earth this could have happened, how those responsible will be held to account, and how they will absolutely ensure it never happens again.
It has taken many weeks for the scale of this disaster to become clear, and for the source of the toxic leak to be identified. When rivers began running red in late July, it seemed the problem may be with a handful of artisanal diamond miners. But then researchers at Kinshasha University began to see the full scale of the problem - "huge pollution" with nickel and iron in the water affecting up to two million people in river communities, causing skin diseases and diarrhea.
Operators of the vast Catoca mine in Angola acknowledged in a statement seen by Reuters that tailings - the waste left after diamonds have been extracted - leaked after a spillway for the mine waste dam was ruptured in late July. It said it was fully sealed again two weeks later.
The Russian miner Alrosa, together with Endiama, Angola's state-run diamond company, each hold a 41 per cent stake in the mine. Neither has said much on the matter. Alrorosa, describing itself as a minority shareholder of Catoca, said it was "committed to bringing more transparency, and has offered its support and expertise to remedy the consequences of the spill." Endiama did not respond to our request for a comment. There are safety and inspection standards on tailings, introduced last year by the International Council on Mining and Metals but they are non-binding and Catoca has not committed to them, according to a Reuters report.
The mine is the fourth biggest in the world and accounts for three quarters of the country's diamond output - which was 9.2m carats in 2019. But the victims here had nothing to do with the diamond industry, except having the misfortune to live downstream from its pollution. And nobody seems overly concerned with their plight. DRC's Environment Minister Eve Bazaiba had this to say on the tragedy: "This catastrophe was caused by an Angolan mining company, which has acknowledged the facts." Hardly an outpouring of emotion (though she did say her country would be seeking damages).
I don't like to stand by silently when a story of this magnitude receives so little attention. Harking back to last week, I'm still troubled by our news values as journalists. Beyonce gets the coverage - good or bad - because she's Beyonce, while 12 nameless and faceless Congolese die horrible deaths with barely a mention. But I'm more troubled by our apparent indifference to such a terrible tragedy. I want to see an outcry, I want to see regret and I want to see real resolve that there will never be a repeat.