Alrosa Recovers 78.02-Carat Diamond
May 25, 15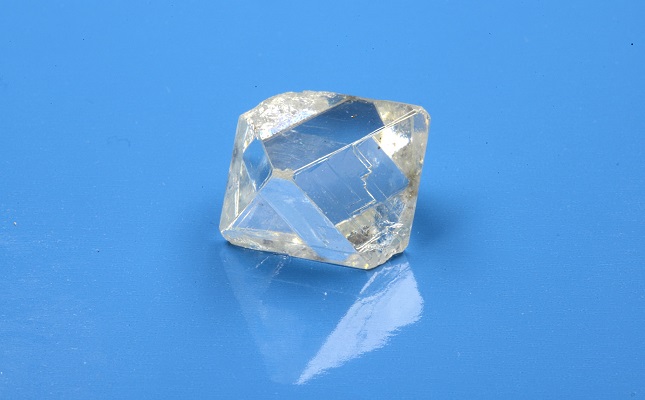 (IDEX Online News) – Russian mining company Alrosa today (Monday) announced the recovery a 78.02 carat diamond from the Mir kimberlite pipe.
The diamond is 28.5 х 28.4 х 24.2 mm and has a regular crystal shape. The company said there is minor technogenic damages on two tops and small inclusions. The stone is transparent with yellowish and greenish hue.
According to experts at Alrosa's Diamond Sorting Center, the diamond could have an auction value in excess of $600,000.