Rockwell Carat Sales +40% but Average Price Drops
September 21, 15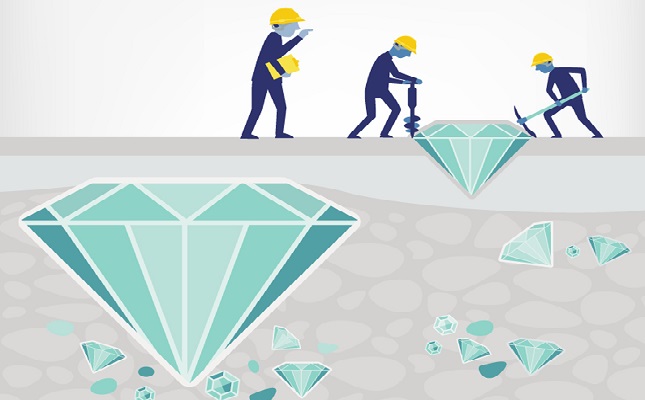 (IDEX Online News) – Rockwell Diamonds Inc. today (Monday) announced that diamond sales were up 40 percent in the quarter ended August 31 compared to the prior year period. Sales reached 5,331 carats and increased in value by 6 percent to $9.5 million.
However, total sales (including contractor production but excluding beneficiation) were down 28 percent to $9.6 million due to the sale of Tirisano at the end of March.
The average carat price also declined, down 24 percent, to $1,791 per carat, reflecting general market weakness, and sub threshold processing for the recovery of larger stones at the Remhoogte - Holsloot Complex (RHC), which was acquired in May.
Rockwell said it is making progress in rebuilding its Middle Orange River (MOR) footprint following the acquisition of the RHC assets and expediting exploration work on its development projects at Lanyonvale and Wouterspan.
The company said that equity financing was suspended on August 24 due to the downturn in global commodity and equity markets. The existing acquisition debt of C$16.5 million ($12.5 million) will remain in place for the immediate future, resulting in operating cash flows from diamond sales being used to service and repay debt, which will have an impact on the progress of development projects.