Polished Diamond Prices Static in November
December 03, 15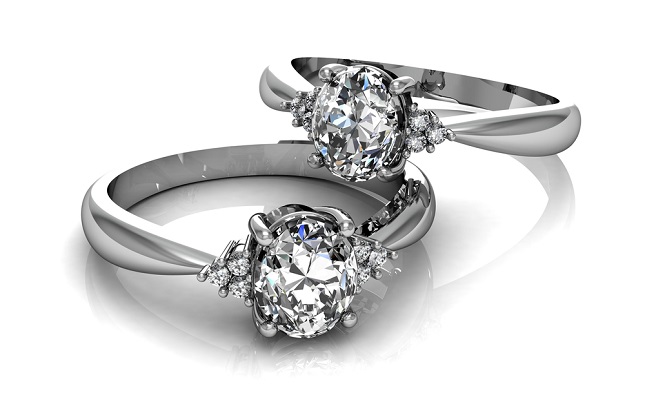 (IDEX Online News) – The daily price change for November showed only minimal movement across the entire month, with no significant price fluctuations.

The month began at 123.3 and ended at 122.9.



Despite the onset of the global holiday season, which should stimulate demand for diamonds, polished prices continued their decline in November on a month-on-month basis, with prices sliding 2.3 percent from their October price.

On a year-over-year basis, the 6.7-percent decline in November marks the second-largest price drop this year, coming second only to the 7.8 decline seen in February.

In November, 0.5-carat goods continue to see significant price drops, falling 15.5 percent year-over-year, continuing a trend seen of double-digit declines seen since August.



The "good news" if you can call it that, came in the 4-carat category, which saw prices increase 1.9 percent year-over-year.

Diamond Prices Continue Downward Trajectory

While there has been volatility in the market, since the third quarter of 2014, the trend now just seems to be for continually dropping prices, a pattern that has been the same since August of this year.

The graph below illustrates short-term trends for polished diamond prices...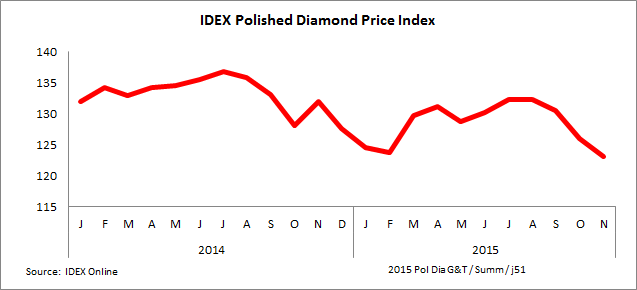 Click here to see the full IDEX Online Research article.