Polished Diamond Prices See Slight Uptick in December
January 03, 16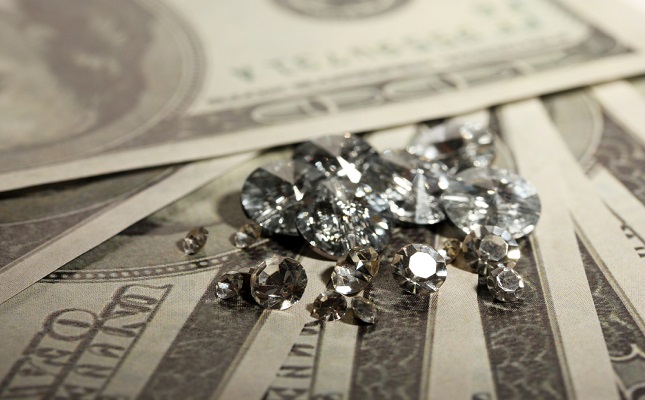 The final push of the global holiday season stimulated a small increase in polished diamond prices, with all but 4-carat stones showing a slight improvement. December marks the first time since August that the majority of stone size categories showed any sort of price increase.
However, the increase was small – the Index began the month at 123.2 and ended at 124.4 – but given the performance of diamonds prices throughout the year, any increase is welcome news.
Diamond Price Downward Trajectory Checked
There has been volatility in the market since the third quarter of 2014, with the trend showing continually dropping prices. However, December's results checked the downward pattern that had been evident since August of this year.
The graph below illustrates short-term trends for polished diamond prices.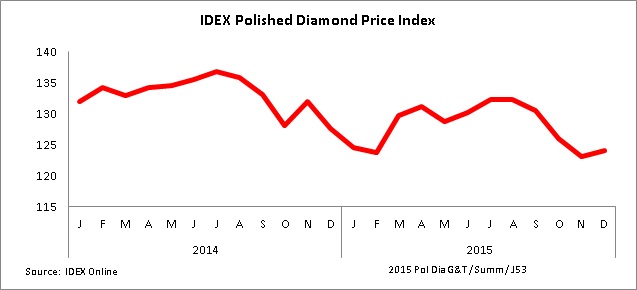 Click here to see the full IDEX Online Research article.