DAuction House Puts 4 Carat Fancy Blue Up for Sale ‎
January 21, 16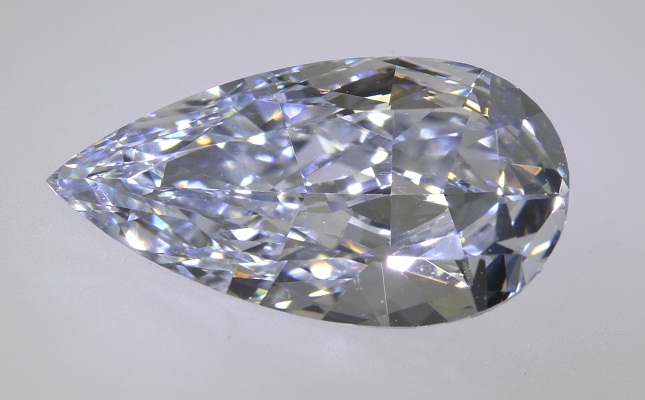 (IDEX Online News) – DAuction House in Antwerp has announced that the main item for sale in its upcoming lot of 50 stones is a 4 carat fancy blue diamond.
The no fluorescence VVS2 stone has a per carat reserve price of $312,000, but is estimated to sell for more than $400,000 per carat.
"It is a stone with a large 'face' and good make, it is an attractive stone, for which we have for a very attractive reserve price" said DAuction House representative in Israel, Ori Raz.
In addition to the blue stone, more than 50 other stones, incluing a 60 carat intense yellow and a round brilliant 41 carat diamond, with an estimated value of $20 million will be auctioned in Antwerp. Stones with a value less than $100,000 will also be available at the auction.
Raz added that the company has received positive feedback from Israeli diamond manufacturers and dealers, particularly because there is neither compromise on quality nor price.
DAuction USA representative Sacha Zaidman, based in New York said: "We created a special service to interested buyers. For many American customers this is a very efficient service that saves time and provides buyers diamonds at better prices."
Looking to the future, Erez Rivlin, manager of DAuction House in Antwerp said that at the spring auction in May, the company plans to make a tour with the offered diamonds in New York and Hong Kong. "We are planning an aggressive marketing campaign that targets jewelers and private individuals," he said. "Dozens of diamond dealers and manufacturers around the world have already expressed an interest in participating in our auctions as sellers," he added.
The auction will take place in Antwerp on February 3, after the conclusion of the Antwerp Diamond Trade Fair. The auction closing procedure will be in a sales room as well as online bidding, managed by an independent professional auctioneer.
The goods can be viewed from next Monday at Windiam's offices in Antwerp.