New Diamond Technology to Unveil Largest Lab-Grown Blue Diamond at Baselworld
March 16, 16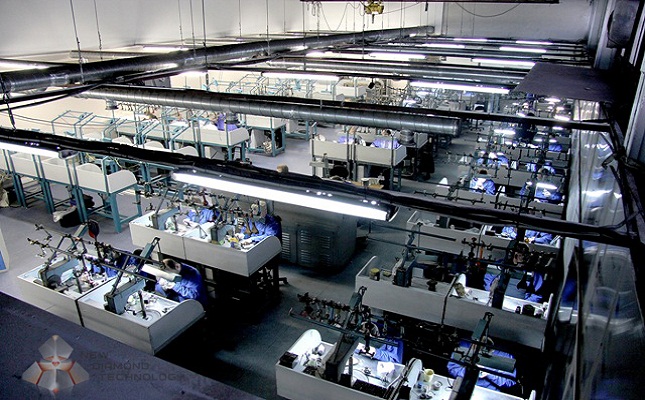 (IDEX Online News) – New Diamond Technology (NDT), a company that specializes in lab-grown diamonds, will present an emerald-cut 5.03-carat VS1 high pressure, high temperature (HPHT) Type II-b blue diamond at the upcoming Baselworld show.
The International Gemological Institute (IGI) certified the stone, and the grading laboratory's worldwide CEO Marc Brauner said that the science and technology behind the processing of the stone was advancing rapidly. "The stone's extremely rare Fancy Deep Blue color and breath-taking brilliance will ensure it a prominent place among the pioneers in the diamond industry," he said.
NDT's president Tamazi Khikhinashvili was bullish about his company's achievements, arguing that it will become an increasingly important player in the lab-grown diamond market, as well as attracting more interest from the worldwide jewelry industry.
Khikhinashvili made reference to the recently-formed International Grown Diamond Association (IGDA) global platform – of which, NDT is a founding member and whose remit is to educate consumers about lab-grown diamonds – and said that lab-grown business is becoming more transparent and reliable.
"We do believe that disclosure and best practices in combination with state-of-the art technology create beauty, trust and sincere admiration inherent in a diamond," he said.
In May 2015, NDT produced the world's largest known colourless lab-grown diamond, a 10.02-carat, E colour, VS1 stone cut from a 32.26-carat piece of synthetic rough, also certified by IGI.