DDI Initiative to Set Responsible Sourcing Standards for Artisanal Diamond Miners
May 01, 16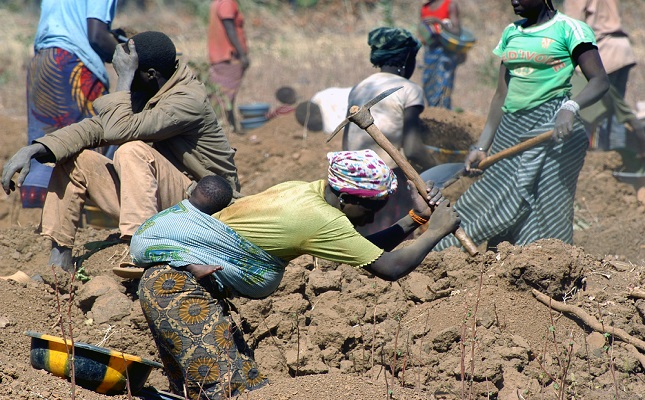 (IDEX Online News) – The Diamond Development Initiative (DDI) has announced the launch of its Maendeleo Diamond Standards (MDS) program to help raise responsible sourcing standards for artisanal-mined diamonds.
Maendeleo, is the Swahili word for development and progress and the DDI hopes that the new program will ensure respect for human rights, for the environment and for community well-being.
To-date, workers at 14 remote diamond mining sites in the diamond-rich Koidu district of Sierra Leone have been trained on the standards. A third-party audit has confirmed that 13 of the sites have now been certified MDS-compliant. Adherence to these standards shows that diamonds produced at these sites have been mined ethically and responsibly – satisfying the demand of end-consumers to know that products have been ethically sourced.
The DDI said that historically artisanal diamond miners have been some of the harshest treated in the diamond pipeline and that the standards are an important tool to help protect those most vulnerable – including the miners' families and their communities.
DDI board chairman Ian Smillie said that the Maendeleo Diamond Standards was the only model that existed in the artisanal diamond sector, and that it was an effective complement to the Kimberley Process (KP) international protocol, which seeks to prevent the flow of conflict diamonds.
"MDS takes the work of the KP one step further, said Smillie. "While the KP deals with regulatory issues, the Maendeleo Diamond Standards address the development needs of the artisanal diamond miners and their communities, which is foundational to conflict prevention."
Following success with the Sierra Leone pilot project, the DDI intends to roll out the system to other regions, beginning with the Democratic Republic of Congo.