Civil Society Groups Coalition Calls for Greater Diamond Industry Governance
June 13, 16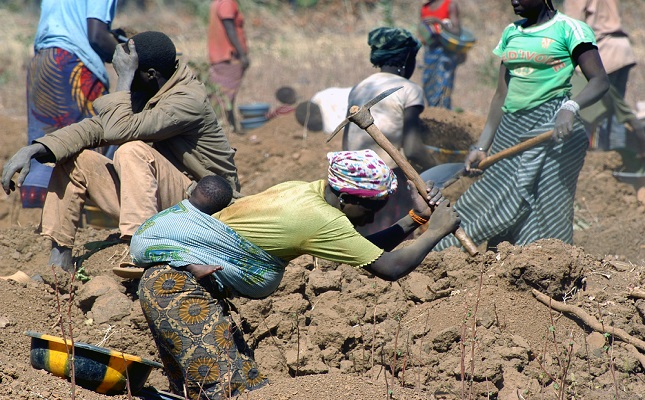 (IDEX Online News) – Several civil society coalition groups have released a statement, which asserts that the global diamond industry is still tainted by human rights abuses and conflict finance.
The national and international civil society organizations, which include Amnesty International, the Enough Project and International Peace Information Service, say they stand united in their efforts to break those links and to ensure that doing so is a central concern for governments and industry engaged in the sector.
They were critical of Ahmed Bin Sulayem, the Kimberley Process chair's recent remarks at the opening session of the World Diamond Council held in Dubai, in which he criticized Alan Martin, the director of research at Partnership Africa Canada (PAC), for his refusal to appear at the meeting. The statement said that such an attitude only served to undermine one of the pillars of the KP's tri-partite structure.
Civil society organizations have been instrumental in much of the work of the KP, often providing invaluable information-gathering, monitoring expertise and analysis that the KP relies on for credible decision-making.
At the UAE's assumption of the chairmanship of the KP, the Civil Society Coalition said they would remain engaged with the overall work of the KP, but could not support the UAE's work as chair, in the absence of meaningful engagement and reform.
They highlighted several areas of concern that had received inadequate attention, which included preventing diamonds from fuelling violence and conflict, ensuring that diamond industry companies meet their UN-mandated due diligence requirements, supporting greater revenue and data transparency across the diamond supply chain, undervaluation of diamonds and links to tax evasion and transfer mispricing, addressing money laundering and corruption in-line with the Financial Action Task Force, the elimination of child labor, promoting sustainable and meaningful economic development throughout the diamond sector and expanding efforts in productive multi-stakeholder collaboration.
The statement claimed that despite World Diamond Mark and Diamond Producers Association efforts to address some concerns that exist across the diamond pipeline, their main focus was on the message of the viability of diamonds, rather than results.
It added that the KP was only one mechanism for engaging on diamond-related issues, but that it ignores abusive government forces, lacks transparency and places no responsibility on companies to investigate their supply chains.