Helzberg Receives IDCA Retailer of the Year Award
June 23, 16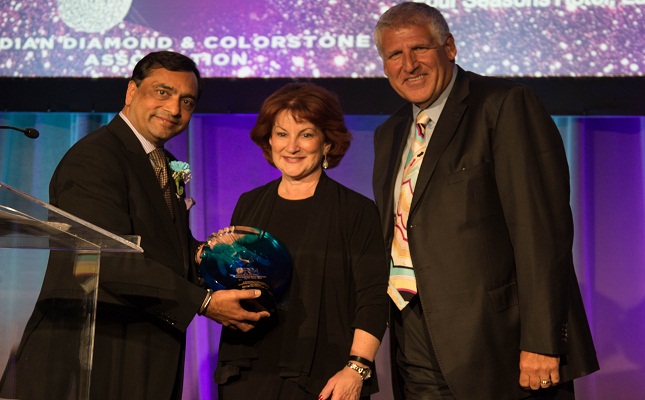 (IDEX Online News) – Helzberg Diamonds recently received the Indian Colored Diamond & Colorstone Association's Retailer of the Year Award at its 32nd Annual Awards night at the JCK Las Vegas Show.
"It's a privilege to accept this prestigious award on behalf of the entire Helzberg team" said Helzberg Diamonds chairwoman and CEO Beryl Raff. "My thanks to the IDCA members tonight for honoring Helzberg Diamonds and for supporting our charity partner, Make-A-Wish"
The awards were emceed by comedian Raj Sharma, and in its inaugural fundraising year, raised more than $100,000 in donations for the Make-A-Wish foundation, whose president David Williams gave a presentation and thanked ICDA members for its support.