Singapore Jewelry and Gem Fair to Return in November
July 26, 16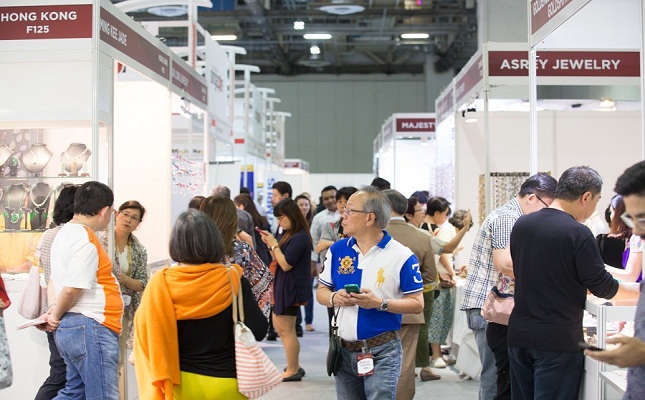 (IDEX Online News) – The Singapore Jewelry and Gem Fair, the largest of its kind in Southeast Asia, will return for its fourth edition at the Marina Bay Sands Expo and Convention Center.
More than 200 exhibitors are expected to present jewelery and gems to retailers, buyers and collectors. Internationally acclaimed jewelers from Austria, Belgium, Germany, Hong Kong, India, Italy, Japan, Switzerland, Taiwan, Thailand, USA and Singapore as well as other parts of the world, are expected to attend.
In 2015, the Singapore Jewelry and Gem Fair attracted around 10,000 buyers, with reported onsite sales of more than $16 million. Southeast Asia is an emerging market with more than $50 billion worth of jewelry in the region.
This year's fair will debut the Tools & Equipment pavilion, where visitors will be able to learn more about the latest jewelry making techniques and the technology behind it. The pavilion is aimed at reflecting the Singapore government's initiatives to encourage retailers and jewelers to adopt technology such as Radio Frequency Identification (RFID), Augmented Reality, Virtual Try-Ons and 3D Printing.
"We believe it is important for retailers to source a wider variety of designs to cater to the different needs and demands of their customers," said UBM Exhibition Singapore Pte Ltd managing director Paul Wan. "At the same time, retailers can also take the opportunity to learn about and adapt new technologies which help them to expand their offerings with cost reduction."
The Singapore Jewelry and Gem Fair will take place from November 4-7.