Rio Tinto's Rare Pink, Red and Violet Diamonds Showcased in Hong Kong
September 14, 16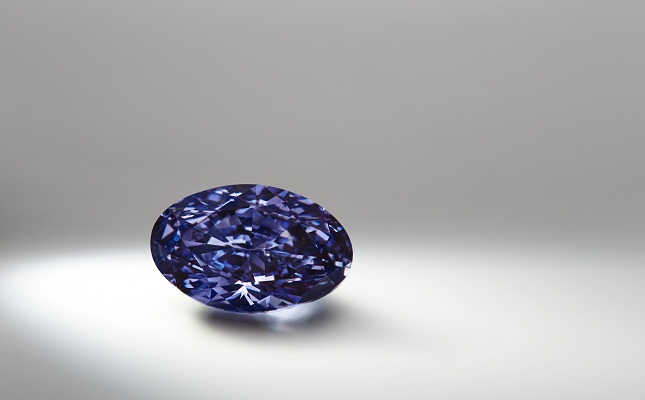 (IDEX Online) – Rio Tinto's 2016 Argyle Pink Diamonds Tender is on display at the Hong Kong Gems and Jewellery Fair.
The 2016 Tender collection "is an unprecedented spectrum of color, size and clarity, a truly magnificent collection of 63 one of a kind diamonds," the miner said in a statement.
The centerpiece of the collection, The Argyle Violet, is the largest violet diamond unearthed from the Argyle mine and the largest diamond in the 2016 Tender.
Rio Tinto Copper & Diamonds chief executive Arnaud Soirat said, "We are delighted to present the 32nd annual Argyle Pink Diamonds Tender in Hong Kong, the pinnacle of the Argyle pink diamond offering, showcasing a truly rare product with an extraordinary provenance."
The 2016 Tender, named the 'Chroma Collection' because of its potency of colour, comprises 57 pink diamonds, two violet diamonds and four red diamonds and weighs a total of 58.24 carats. The collection comprises five 'hero' diamonds selected for their unique beauty and "named to ensure there is a permanent record of their contribution to the history of the world's most important diamonds".
They are the:
Argyle Violet™, 2.83 carat Fancy Deep Grayish Bluish Violet oval

Argyle Ultra™, 1.11 carat Fancy Dark Gray-Violet pear

Argyle Viva™, 1.21 carat Fancy Vivid Purple-Pink pear

Argyle Thea™, 2.24 carat Fancy Vivid Purplish Pink radiant

Argyle Aria™, 1.09 carat Fancy Red oval
Argyle Pink Diamonds manager Josephine Johnson said "The beauty and ever increasing rarity of the Argyle pink diamonds continues to drive global demand from those in search of the incomparable."
The fundamental economics of pink diamonds – increasing demand for a truly scarce product – are providing the catalyst for unprecedented interest by international collectors who are looking to rare assets to add to their personal holdings. Hong Kong is an important and long-standing trading hub for fancy colored diamonds with consistent growth in demand from mainland China over the past five years, Rio Tinto said.
Also accompanying the Argyle Pink Diamonds Tender in Hong Kong is the Argyle Blossom, a multi-million dollar Argyle pink diamond ring comprising six pink and violet diamonds from previous Argyle Pink Diamonds tenders. "This floral masterpiece is a testament to the artistry, skill and passion of all those involved in the careful custody of Argyle pink diamonds, from the mine to the marketplace."
Following its exclusive preview in Copenhagen, the 2016 Argyle Pink Diamonds Tender is being showcased during invitation-only viewings in Hong Kong, New York and Perth and bids will close on 12 October.