Mountain Province Diamonds Posts Q3 Loss, But Q1-Q3 Sees Profit
November 13, 16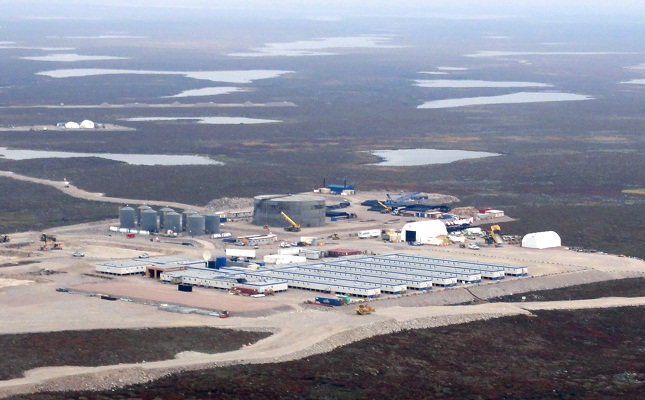 (IDEX Online) – Mountain Province Diamonds Inc. reported a net loss of C$5.4 million for the third quarter ended September 30, but net income of $13.1 million for the nine month period. This was due largely to foreign exchange movements, the firm said.
As of September 30, mine development costs of $1.03 billion had been incurred.
The firm said the production ramp-up at the Gahcho Kué mine commenced on August 1, and from that date to September 30, the mine processed approximately 130,000 tonnes of ore from the 5034 pit at an average grade of 1.52 carats/tonne, recovering approximately 198,000 carats of which approximately 97,000 carats were the company's share.
The company plans its first sale of diamond production through its diamond broker, Bonas, in Antwerp, Belgium in mid-January, 2017 and approximately every five weeks thereafter.
Commissioning of the mine is in progress and commercial production remains on target for early January 2017.
Mountain Province Diamonds is a 49% participant with De Beers Canada in the Gahcho Kué diamond mine located in Canada's Northwest Territories. Gahcho Kué is the world's largest new diamond mine and projected to produce an average of 4.5 million carats a year over the projected 12 years of the first phase of mine development.