Alrosa to Showcase Unique Diamonds at International Diamond Week in Israel
January 23, 17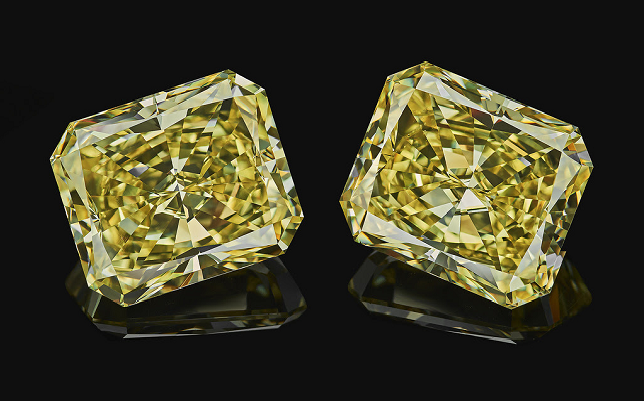 (IDEX Online) – Large and unusual stones mined by Russia's Alrosa promise to be key attractions at the sixth International Diamond Week in Israel (IDWI) which will be held from February 13 to 16.
The special stones will be prominently displayed on the trading floor of the Israel Diamond Exchange (IDE).
Alrosa will display three big rough diamonds of 83.59, 90.52 and 207.28 carats, respectively, which will not be offered for sale. In addition, the company will exhibit and offer for sale a range of polished diamonds, including an 80.59- carat round stone, twin 10-carat fancy intense yellow radiants, and a 22.45-carat round stone.
The Alrosa auction, which will take place during the week, will offer 108 lots of rough diamonds of 11 to 199 carats and unique white and fancy color polished diamonds of 10 to over 80 carats
Alrosa President Andrey Zharkov will be the guest of honor at the International Diamond Week and will attend the opening of the IDE International Tender Center, which will hold its first tender during IDWI. Zharkov will also meet with the leaders of IDE to discuss specific terms of the two organizations' MOU, including increased rough supply.
This year's International Diamond Week will feature several tenders of rough and polished diamonds by major producers and independent suppliers. This is in addition to the large variety of goods on offer by hundreds of Israeli and international exhibitors. IDWI 2017 will offer a rich social program including free sightseeing to Jerusalem and the Dead Sea. Buyers are also eligible for free accommodations for three nights in nearby hotels.