Stornoway Produced 450,000 Carats in 2016
February 07, 17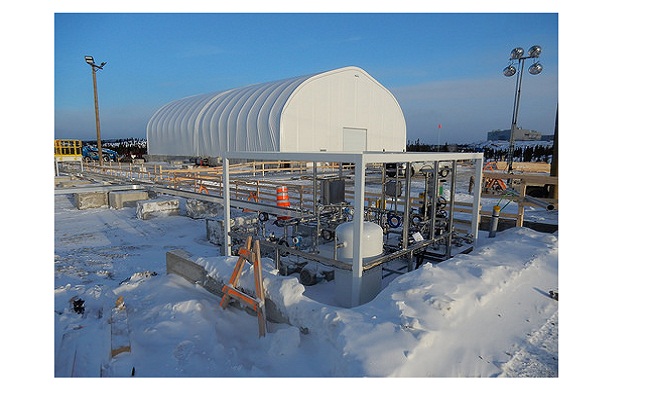 (IDEX Online) – Stornoway Diamond Corporation said it recovered 448,887 carats at an attributable grade of 112 carats per hundred tonnes (cpht), increases of 106 percent and 15 percent, respectively, over the 2016 plan. The results of last year were 218,400 carats at 97 cpht.
Stornoway sold 38,913 carats for $7.6 million, representing unbudgeted pre-production revenue.
The 2017 production guidance is for 1.7 million carats to be produced and 1.8 million carats sold at an average price per carat of between $100 and $132.
Matt Manson, President and CEO commented: "In 2016 we completed construction of the Renard Diamond Mine ahead of schedule and below budget, achieving commercial production at year end. Today's press release highlights an operating performance that was similarly strong, with better than expected production in the open pits, and development of the underground mine proceeding comfortably on-schedule. Our ability to bring the project into production early resulted in significantly higher carat production than planned for the year, and an earlier than expected first sale that gave us unbudgeted pre-production revenue. With the first few months of ore processing behind us, we are pleased with the performance of the project's Mineral Resource, with better than expected grades reflecting better than expected geology at the top of the Renard 2 and Renard 3 ore bodies.
"For 2017 we are being cautious with our diamond price forecasting, due to uncertain market conditions and a reduction in pricing for smaller and certain lower quality items. This trend began earlier in 2016, deepened with the Indian de-monetization events, and was reflected in the results of our first two diamond sales. Our price forecasting further reflects higher than expected levels of diamond breakage that we are experiencing in the process plant and which is influencing our initial diamond recovery profile. The source of this breakage is evident to us and a mitigation plan is underway to reduce it to acceptable levels. Our focus in 2017 is the maintenance of our good operating performance and the progressive improvement in the quality of our recoveries as our plant ramp-up continues. At year end, our (preliminary, unaudited) total financial liquidity stood at C$159 million1, comprised of cash and cash equivalents, expected receivables, and undrawn debt facilities."