IIDGR Unveils New Automated Melee Screening Instrument at Hong Kong Show
March 01, 17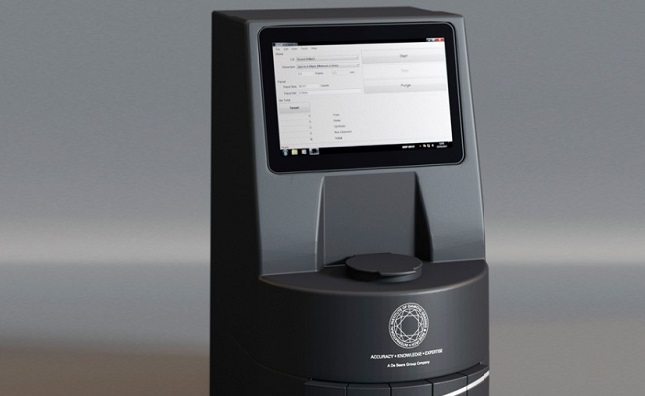 (IDEX Online) – The International Institute of Diamond Grading & Research (IIDGR) has unveiled its next generation automated melee screening instrument at this week's International Diamond, Gem & Pearl Show in Hong Kong.
The firm, part of the De Beers Group of Companies, said the AMS2 will provide diamantaires with a more efficient and cost-effective diamond verification technology solution for melee-sized diamonds.
"Around 10-times faster than its predecessor and with a substantially reduced referral rate, the AMS2 has the ability to process smaller sizes and all shapes of polished diamonds. It will cost $45,000, cheaper than the first generation AMS," the company said.
The AMS2, which will be available from June, was developed by De Beers' in-house research and development team, which also created the broader suite of diamond verification technology sold by IIDGR, including DiamondView™, DiamondSure™ and PhosView™.
Jonathan Kendall, President of IIDGR, said: "The AMS2 is the most technologically-advanced, efficient and cost-effective melee diamond verification instrument available. Its industry-leading low referral rate has significant economic benefits to users, greatly reducing the need for additional and costly secondary testing.
"Confidence is everything in the diamond sector and the AMS2 will play a big part in maintaining trust in trade transactions."