Sarin India Opens State-of-the-Art Facility in Surat
March 16, 17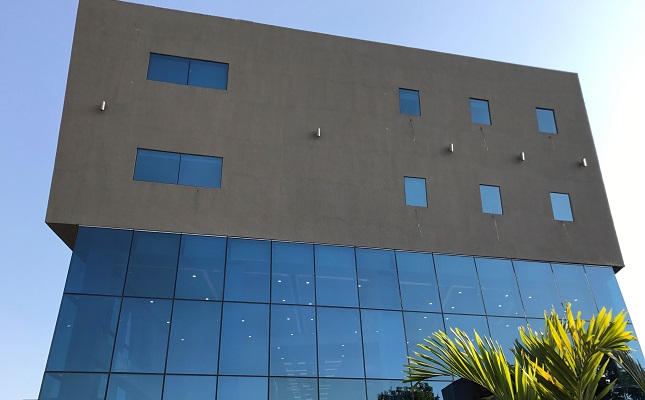 (IDEX Online) – Sarine Technologies' subsidiary in India has consolidated its Surat operations in a new, wholly-owned, hi-tech facility.
"This strengthens the company's roots in India and signifies its long-term commitment to the Indian diamond industry," the firm said in a statement.
Located on AK Road in Surat, India's diamond manufacturing hub, the new facility covers 55,000 square feet (5,100 square meters) over six floors, housing approximately 400 staff members. Named 'Sarin House', the building is wholly owned by Sarin India. All operations and services of Sarin India in Surat have moved to Sarin House, including Customer Care and Support, Galaxy™ inclusion mapping, Quazer™ laser processing and the Sarine Profile™ trade and retail services.
David Block, Chief Operating Officer and designated Chief Executive Officer of Sarine, said: "The opening of Sarin House in Surat is an exciting and important milestone. The new structure is designed to serve the current and future needs of the Group's operations in India. In addition to the spacious layout and hi-tech infrastructure that characterize the new facility, the move to Sarin House is testimony to Sarine's commitment to the Indian diamond industry. Wholly owned by Sarin India, the establishment of Sarin House strengthens the company's presence in India, and signals our long-term vision of Sarine as a key supporter of the diamond industry in India, today and into the future."