International Jewellery London Launches New Seminars At September Show
July 05, 17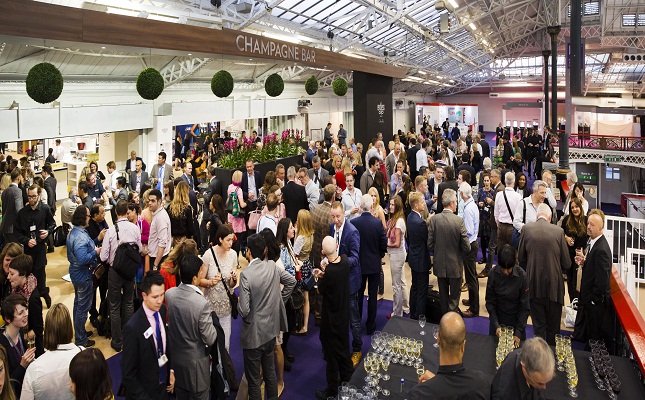 (IDEX Online) – International Jewellery London (IJL) has unveiled a completely revised and revamped seminar schedule for the September 3 to 5 show, bringing back the Inspiration Theatre and Trends Catwalk and introducing DIGIfest, The Academy and Skills Lab for the very first time.
The three-day seminar program for the show, being held at Olympia GRAND, has been carefully tailored to 2016 show feedback, ensuring the questions most commonly asked by jewelry retailers, brands and businesses are answered, the organizers said.
Topics to be covered by expert speakers and panels this year include social media marketing, working with influencers, digital design, retail experience, the customer journey and expert sales training.
Designers Stephen Webster and Theo Fennell will be taking part, together with digital experts like Warren Knight, Katerina Perez, Maria Doulton and Liza Urla, key speakers from footwear and fashion including M&S, successful entrepreneurs such as Tobias Kormind of 77Diamonds, and designers Dinny Hall and Hariet Kelsall, among others.
The Inspiration Theatre will feature inspirational talks, seminars and panel discussions, with top speakers telling their success stories.
Last year's popular In Conversation With… series will also return for 2017, with Katerina Perez, Founder and Editor-in-Chief of KaterinaPerez.com, the first to step under the spotlight on Sunday afternoon.
Trend forecaster and Founder of The Futurist, Paola De Luca, who has experience collaborating with Fendi, Swarovski, Harry Winston and Rio Tinto Diamonds, will also be speaking.
A panel of pioneering women will host the debut Empowering Women Panel, including Victoria McKay, Chief Operating Officer of the London Diamond Bourse, and Hayley Quinn, Managing Director of Swarovski UK. This will be swiftly followed by an In Conversation With session with designer Stephen Webster.
Meanwhile, Maria Doulton, Editor-in-Chief of The Jewellery Editor, and representatives from Marks & Spencer, will discuss pushing boundaries and conquering new areas of the market in their respective fields.
Fair Luxury is a two hour 'mini conference' covering all areas of ethical sourcing, responsible business practices and marketing, drawing on the expertise of countless Fair Luxury members and supporters. Talks include 'Ethical Choice in Jewellery Sourcing: What to Consider and Where to Start', 'Brand authenticity and the Ethical Consumer: Who She is and How to Talk to Her', and a bustling panel discussion with Harriet Kelsall, Founder and Chairman of Harriet Kelsall Bespoke Jewellery, among others.
The Academy is an innovative new workshop space inviting visitors and exhibitors to get 'hands-on' and experience interactive talks hosted by leading lights in jewelry education and training.
SocialSunday, which is a result of overwhelming feedback, is a dedicated digital seminar theatre, blending seminars for complete beginners and more experienced business owners looking to excel online. Warren Knight, IJL 2017 Chief Social Media Editor, will deliver four hours of insights, including 'The Beginner's Guide to Building a Social Media Strategy in 90 Minutes'.
This will be followed by an insightful session from Katerina Perez, and an 'Online Health Check' hosted by Retail Jeweller Editor, Ruth Faulkner, IJL said, adding that there are many other free sessions as well.