VICENZAORO Records Visitors From 117 Countries, 40% Of Visitor Numbers
September 27, 18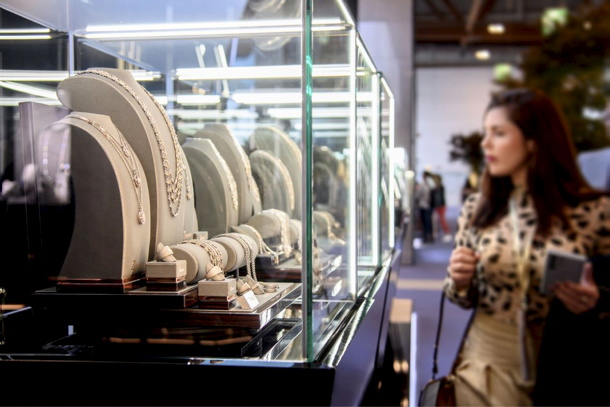 (IDEX Online) – The VICENZAORO September Jewellery Boutique Show, organized by the Italian Exhibition (IEG) in the Vicenza Exhibition Centre from September 22 to 26, recorded visitors from 117 countries, with foreign visitors accounting for over 40% of the total.
Overall visitor attendance was in line with that of the September 2017 edition at more than 20,000, despite the period's overlapping with Jewish festivals, reported IEG.
"There was a rise in the number of visitors from China, which rose by 73% (due to the lowering of import duties), a consistent +23% growth of those from the United States, while those from the United Arab Emirates remained stable, as did those from Europe. There were 1,500 buyers, including representatives from large-scale American department stores and leading Chinese and European chain stores – as well as over 140 journalists invited to Vicenza during the five days of the show."
VICENZAORO also saw over 30 educational events open to exhibitors and visitors alike and numerous, well-attended opportunities for debate and further information on the sector: product innovation, consumer patterns and market trends, IEG added.
Paola De Luca – Creative Director and Forecaster – presented TrendBook 2020+, the publication compiled by VICENZAORO's independent research centre, TRENDVISION Jewellery + Forecasting, which gave a preview of trends that will be influencing the jewelry world, consumer attitudes and international luxury market situations in the next 18 months.
The show also marked the opening of a new temporary exhibition at Vicenza's Museo del Gioiello (Jewelry Museum) which is managed by IEG in partnership with the Vicenza Municipality and is one of only a few museums in the world dedicated exclusively to jewelry. The exhibition entitled "Jewels of Power: Crowns and Tiaras" is open to the public until March 17.