Indonesian delegation visits IDE
July 15, 19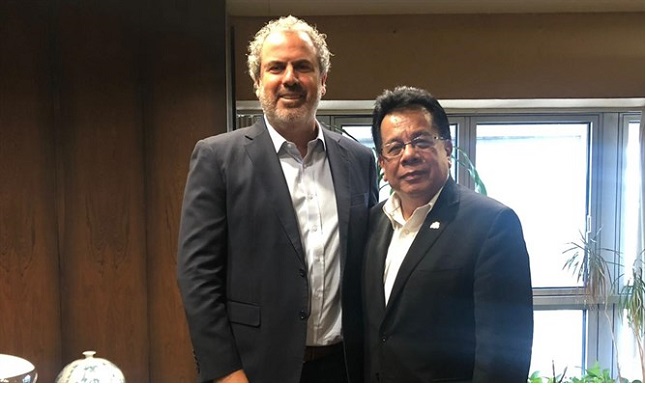 Various news sources - national and international - picked up the news that a delegation from the Indonesian Chamber of Commerce (KADIN) had arrived in Israel, and, among others, visited the Israel Diamond Exchange. The Indonesian delegation toured the four-tower diamond exchange complex and met with IDE and other officials.
The Indonesian delegation was headed by Mufti Hamka Hassan, Vice President of the Indonesian Chamber of Commerce who handles the Chamber's portfolio for the Middle East. The meeting between both parties was "about exchanging knowledge and establishing trade relations in the diamond industry and they agreed to promote cooperation." Reportedly, the visitors were accompanied by several Israeli officials, led by Naor Morag of the Information and Business Intelligence Unit of the Israeli Export Institute.
Israel has long done business with Indonesia, albeit through third party mediation. Israel does not - yet - have diplomatic relations with Indonesia, the world's largest Muslim nation that is spread over more than 1,700 islands.
IDE President Yoram Dvash stated that this visit is part of "a very important trend of strengthening the ties of Muslim companies and businessmen with the State of Israel and with Israelis." He said that the IDE is actively developing ties with those countries express an interest in Israel diamond trade. The visit of the Indonesian follows a previous visit by the president of the Dubai Diamond Exchange to Ramat Gan earlier this month, in preparation for the Presidents' Meeting of the World Diamond Federation of Diamond Bourses meeting in Dubai later this year. "We will continue to work vigorously to deepen the business ties of the Israel Diamond Exchange members with new marketsm including with the Indonesian market." Dvash said.