GIA Conquers Times Square with Origins Video Ad
January 15, 20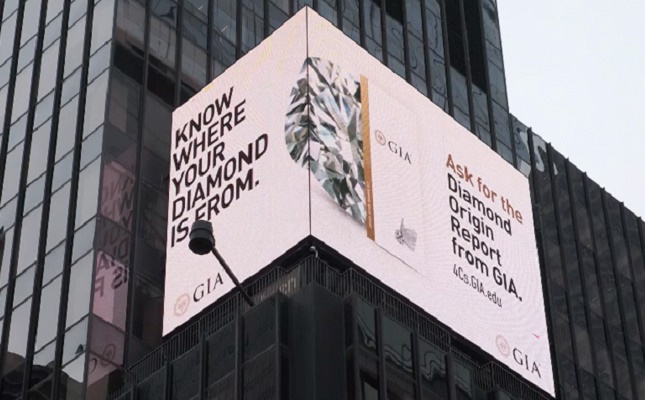 (IDEX Online) - GIA (Gemological Institute of America) is hoping to capture consumers' attention with two video ads about its Diamond Origin Report and the 4Cs. The ads are set to run in New York City's Times Square until February 15.
The ads went up during the 2019 holiday season and are located on the 56-by-29-foot wrap-around video billboard at 1500 Broadway on the north-east corner at West 43rd Street.
"Over the coming months, there will be millions of engagement moments shared around the world. At the center of most will be the story of a diamond," said Mark Buntz, GIA's senior vice president and chief marketing officer.
The GIA Diamond Origin Report, which was launched last year, uses scientific evaluation to match a polished diamond to its original rough, providing confirmation of the origin information provided by the diamond mining company. The report includes information that helps consumers understand the positive social and economic impact that mined diamonds have for the countries and communities that produce them.