Rio Tinto Output Down 14 per cent as Arygyle Closes
January 20, 21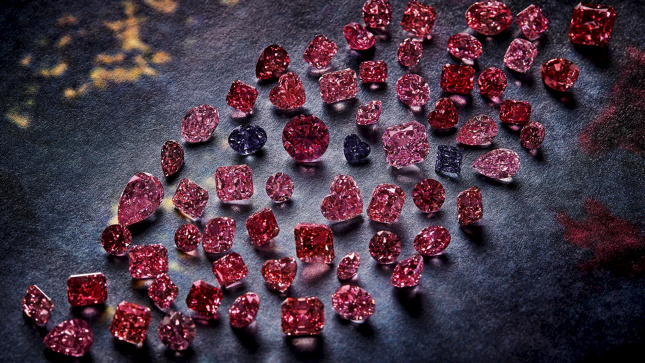 (IDEX Online) - Rio Tinto's diamond production was down almost 14 per cent last year as it prepared to close the Argyle mine, in Australia.
Diavik, in Canada, saw year-on-year production down seven per cent to 3.7m carats in 2020. But output at Argyle, the source of 90 per cent of the world's pink diamonds, fell by almost 16 per cent, from 13m carats to 10.9m carats.
The mine reached the end of its 37-year life and was closed in November. Its output in Q4 was down 44 per cent on the same period in 2019. At Diavik it was up eight per cent.
Rio Tinto's production forecast for this year - Diavik only, given that Arygle has closed - is between 3.0m and 3.8m carats. It has a 60 per cent stake in the mine, which it owns jointly with Dominion.
It says it will probably take five years to decommission and dismantle the mine and undertake rehabilitation at the site, at the site, 3,000km north of Perth. A final tender of Argyle pink diamonds has yet to take place.
Pic shows th
e Argyle Pink Diamonds Signature Tender 2020 collection