Costco Challenges Tiffany over Trademark Damages
March 21, 21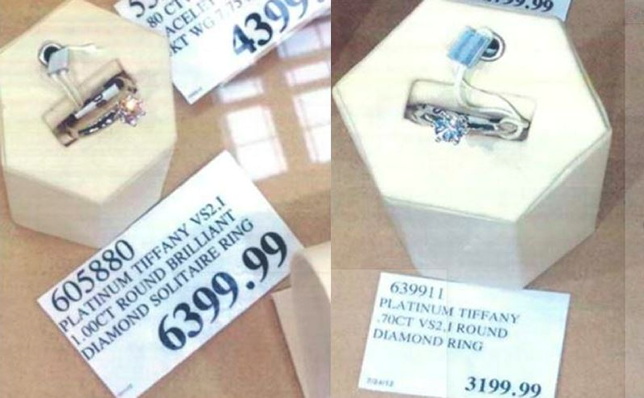 (IDEX Online) - Tiffany & Co is gearing up for another court appearance in its eight-year legal battle with Costco over the sale of generic diamond engagement rings bearing its name.
The New York-based jeweler was awarded $21m in damages in 2013, but last year a federal appeals court concluded that customers were not likely to be confused by rings bearing the "Tiffany" name.
Costco is now challenging Tiffany's right to receive the punitive element of damages, amounting to $8.25m, for willful trademark infringement and counterfeiting.
Tiffany accuses the warehouse club giant, of trying to re-litigate a case that has already been decided with a motion "in limine" - to be discussed outside the presence of the jury, requesting that certain testimony be excluded.
The jeweler claimed in court documents last week that customers believed they were buying genuine Tiffany rings when shopping at Costco, rather than generic diamond solitaires with a Tiffany-style six-prong setting.
Pic shows rings sold at Costco, described as "Tiffany"