NDC Global Ambassador Lily James Visits Botswana
December 08, 22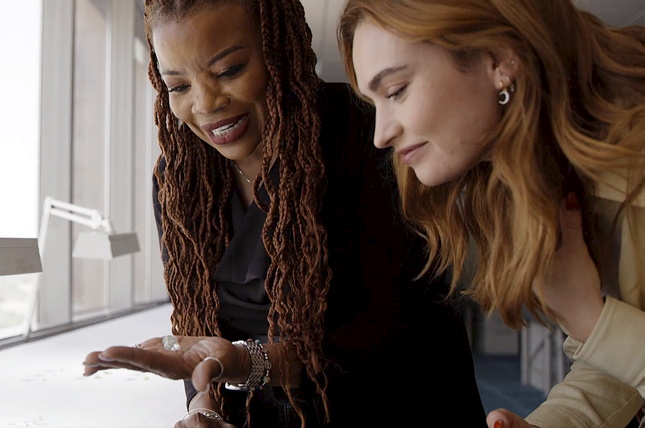 (DEX Online) - British actress Lily James has visited Botswana in her new role as global ambassador
for the Natural Diamond Council.
The 33-year-old Emmy-nominated star, known for roles in Pam and Tommy and Downton Abbey, visited Lucara's Karowe Diamond Mine, as well as the De Beers Global Sightholder Sales facility in Gaborone, the capital of Botswana.
She also went to the KGK Diamonds cutting and polishing facility in Gaborone, which employs mostly local people.
"I've been awestruck by the natural beauty and the vibrant communities I've seen in Botswana," says Lily James. "To know so much of this land—over 1,000 square miles globally is protected by the natural diamond industry makes me incredibly proud to be the NDC's global ambassador."
In June the NDC recruited supermodel Karen Elson, 43, also a Brit, as a role model for "self-assured feminine independence".
Pic courtesy NDC