Moderate Decrease in Polished Diamond Prices in February
March 06, 18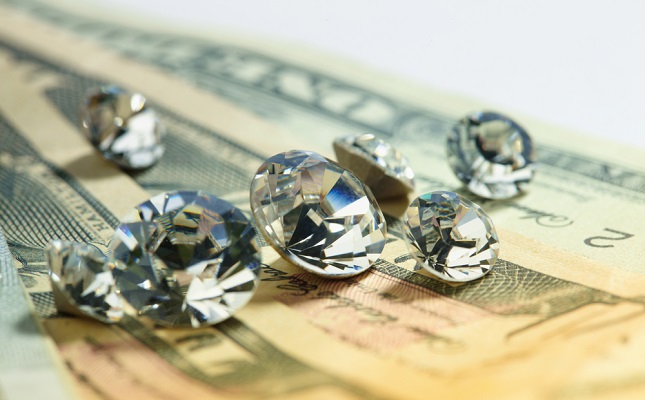 (IDEX Online News) – There was a moderate decline in the IDEX polished diamond price index during February.
Diamond Prices Show Multi-Month Decline
Polished diamond prices have moved in a downward direction for the past 18 months.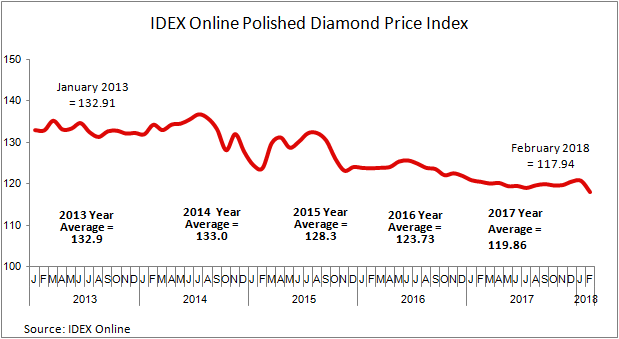 Outlook
The global diamond centers reported solid activity overall, with industry restocking after a successful holiday sales season, and good sales ahead of Valentine's Day and the Chinese New Year, which fell relatively late this year, on February 16.
Polished sales are reportedly strong, as seen in rough purchases. De Beers reported sales of $555 million for February. This followed solid sales of $665 million in January of this year.
For the full IDEX Online Research article, click here